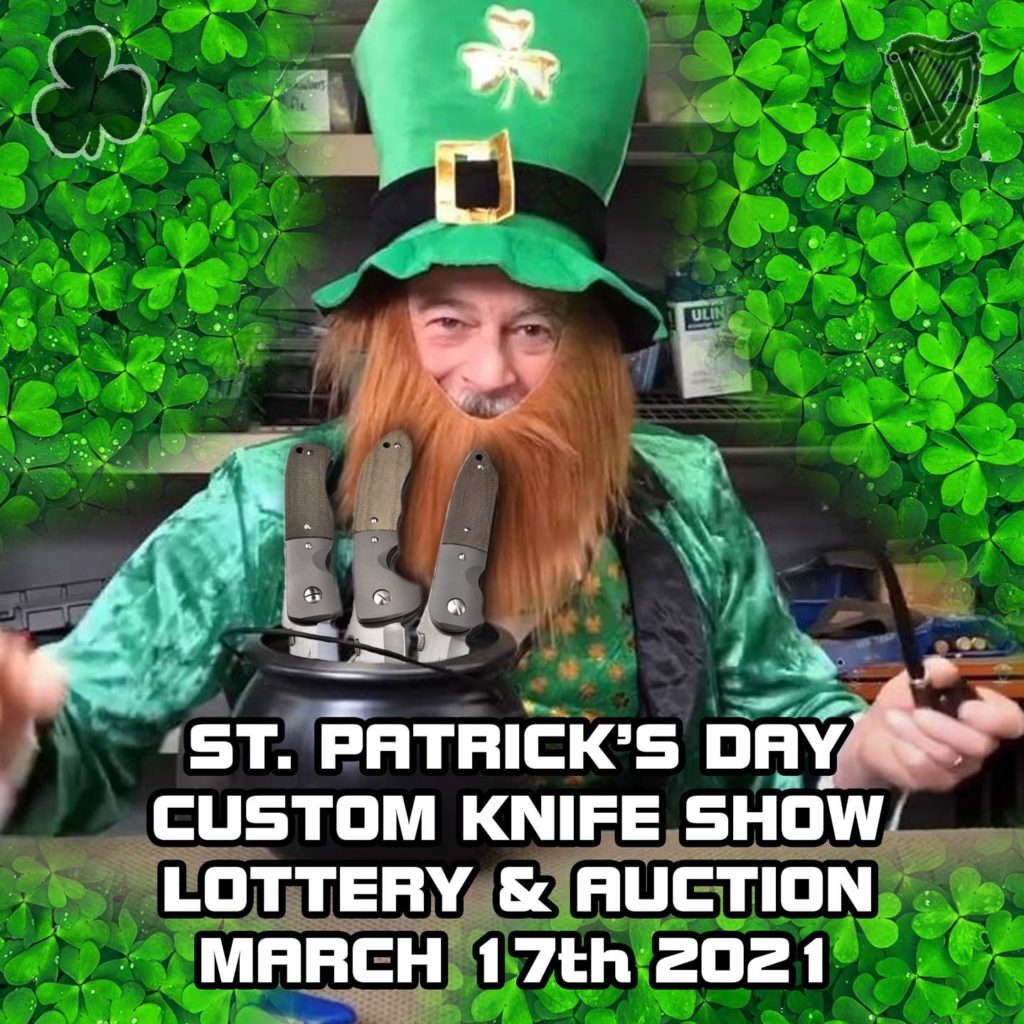 2021 St. Patrick's Day 
lottery and auction
Get Ready for the St. Patrick's Day Emerson Knife Show
The long awaited return of the Emerson Virtual Knife Show and Auction. This is the ultimate St. Patrick's Day cutlery celebration, that is, if you like knives, whiskey and leprechauns – heck we've got it all. Celebrate the magic and merriment of St. Patrick 's Day with me and tip the annual virtual shot of Irish Whiskey with us.
I've got an Irish Bogwood 6 and 3 Bogwood Sevens in the auction house. The auction will start March 10th at noon and will end on St. Patrick 's Day, March 17th – the same day as the virtual show which starts at 12:00 PM PST. Here's the link to register. Pictures, and a list of knives to follow, so stay tuned.
Best,
Ernest "The Irish Hammer" Emerson
Lottery Starts at : 12PM PST
PRICES START AT $850.00
Wednesday, March 17th, 2021
Watch Lottery – Live Wednesday, March 17th, 2021
Auction Starts March 10, 12PM PST
Wednesday, March 10th  through Wednesday,
March 17th at 12PM PST
Payment via: Wire Transfer
PRICES START AT $850
The Emerson Custom Knife Lottery and Auction for Fall is finally here! It seems like just yesterday we had the last online Lottery, yet here we are. Once again, we have some beautiful hand made creations from Ernest Emerson himself ready to go from our hands to yours. As with every year, this is your chance to own a handmade custom Emerson. Each year we get tons of entries from members who are trying to purchase their Custom Emerson for table price straight from the source.
This lottery is for Emerson Collectors Association members-only so if you have not joined by now, follow the steps below.
If your name is called during the lottery we will contact you for payment. Please do not call in. We will be contacting the winners starting Monday.
Step: 1
Become an Emerson Collectors Association Member
If you're already a member skip ahead to Step: 2
Step: 2
Register for the Lottery
Remember: You may only register once per Membership holder.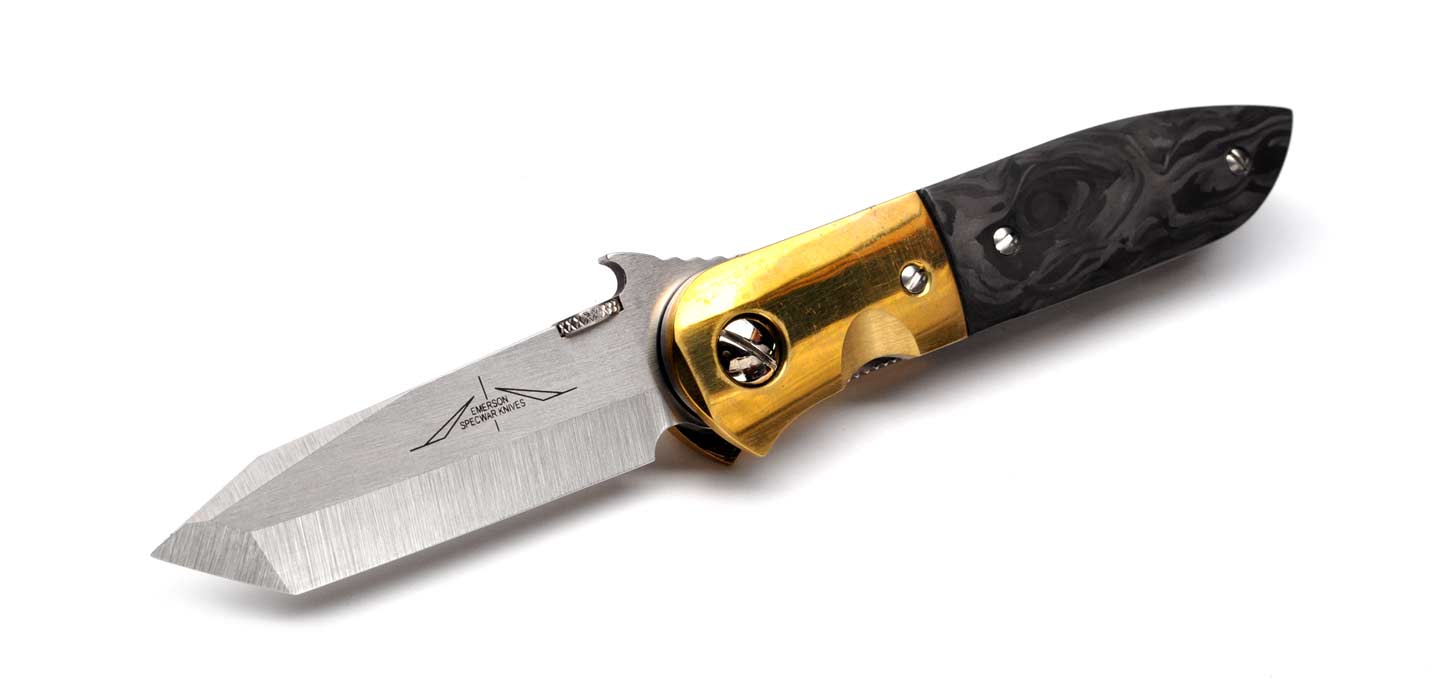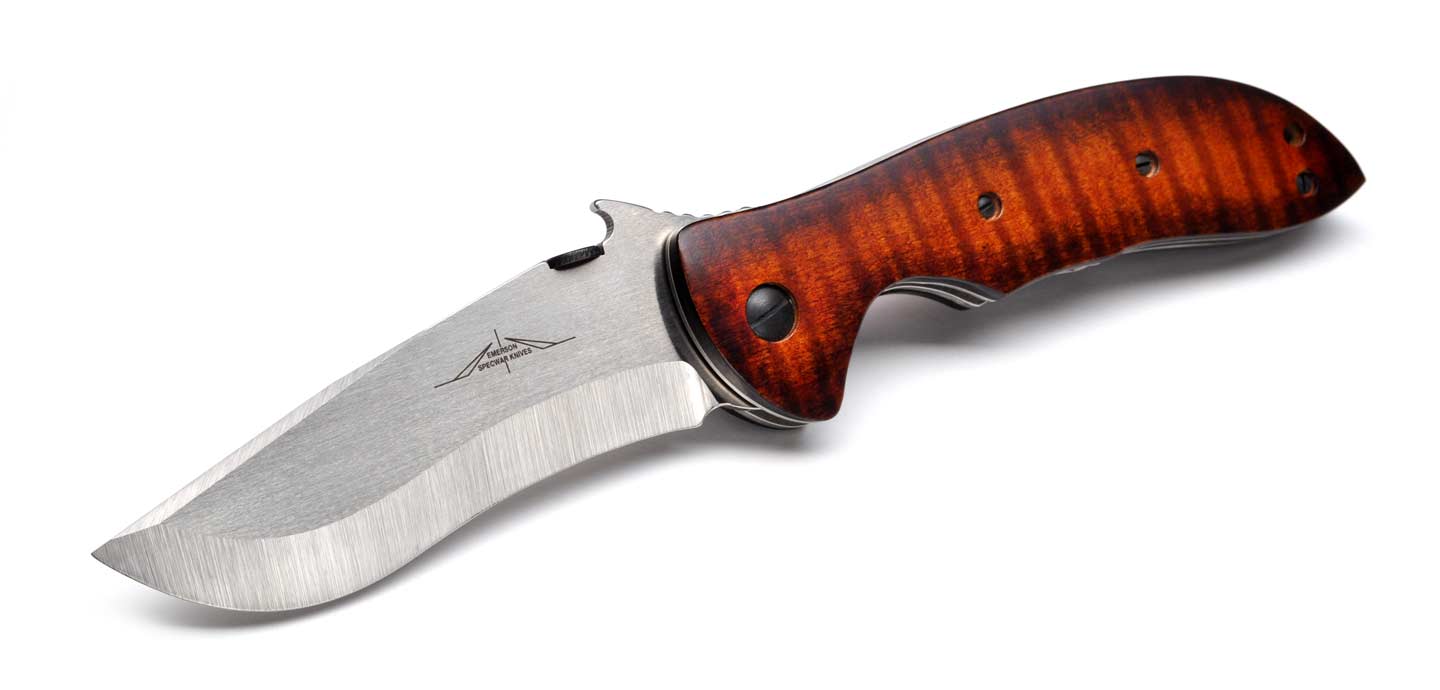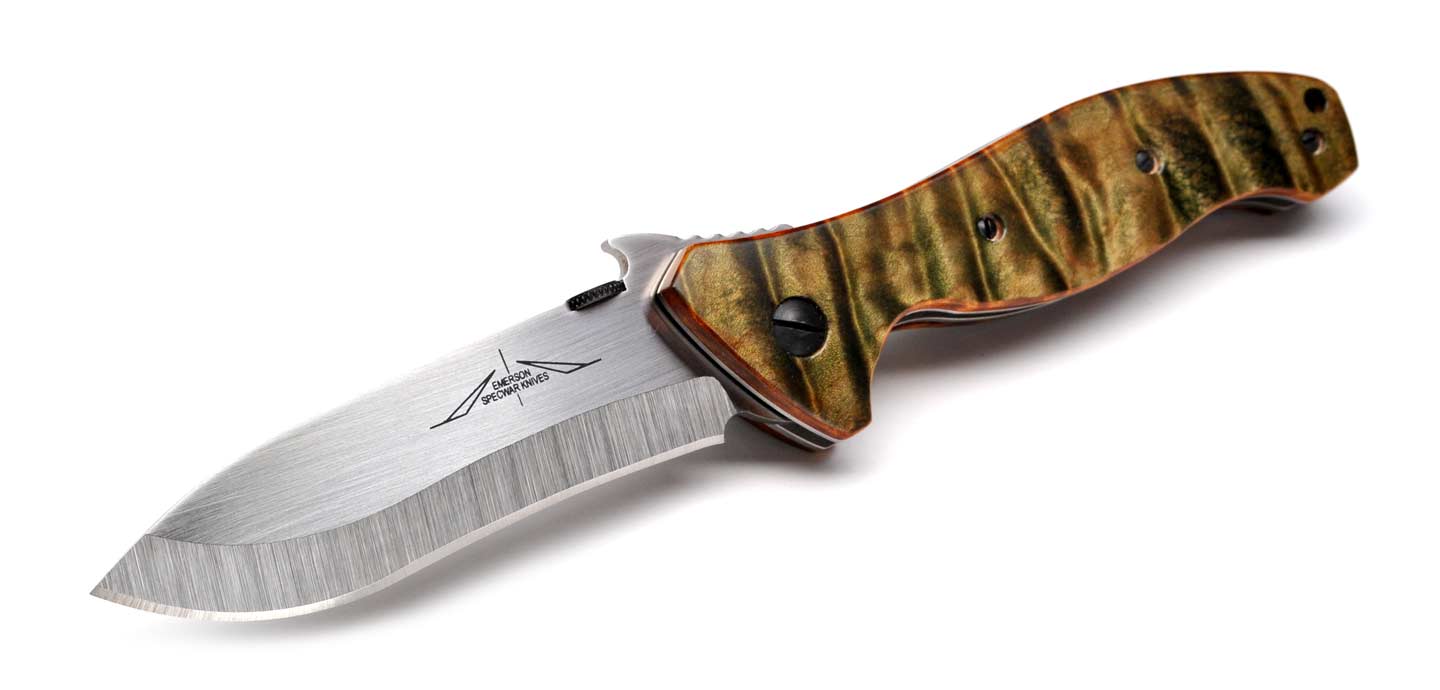 LOTTERY RULES AND REGULATIONS
A lot of time, thought and effort has gone into the creation and hosting of this Online Custom Knife Lottery. As many of you know, there are many more people interested in obtaining Handmade Custom Emerson Knives than he can make. This has led to some "seeding" of our lotteries at Knife Shows by some who attempt to up their chance of getting an Emerson Handmade Custom Knife. As you know, the value of an Emerson Knife literally doubles in value the moment it crosses the table from my hands to the new owner at the shows.
In order to prevent this "seeding" from taking place in our Online Emerson Lottery and to make this as fair as possible for Emerson Collectors all over the world, we are setting the following rules in place:
In order to participate in the lottery you must be a member of the Emerson Collectors Association, or the "ECA". If you are not a member you would need to join in order to participate.
*IMPORTANT* In order to prevent last minute entries into the Lottery, we will be shutting off Lottery Registration AND ECA Membership registration at midnight, the night before the Lottery.
Your name will go into the lottery box once and there will be only one entry per registered person.
A second box will be filled with the names of every knife available in the lottery. One name. One knife.
We will draw a name from the lottery box and then draw a knife name from the knife box. So, if we draw John Johnson from the lottery box, we will then draw a knife ticket from the knife box and the knife name on that ticket is the one that John Johnson will have the opportunity to purchase.
This will proceed until there are no more knife tickets left in the box.
There will be no alternate names drawn for the lottery knives.
Method of payment: Payment can be made by Credit Card and or Wire Transfer. Auctions knives will be required to be paid with via wire transfer for high priced items as well as customers who are located outside of the Continental US. We will email you if your name is chosen. All California residents will be charged California sales tax.
*Lastly and MOST IMPORTANTLY: If you're name is drawn and you choose not to purchase the knife, YOU WILL BE BLACKLISTED from entering future Emerson Custom Knife Lotteries. Many people join these lotteries with the hopes of being able to purchase one and if you choose not to buy yours- that will be ruining someone else's shot at receiving one had their name been called. Please be considerate of this!
Subscribe To Our Newsletter
Receive Notices on Events and Promotions