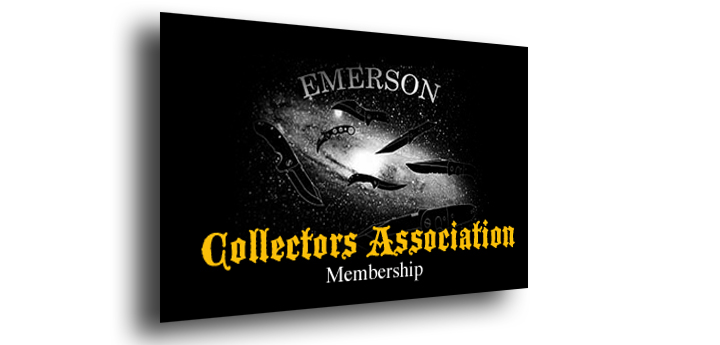 Production Description
Once you become an official member your benefits will include:
An Emerson Certificate with your official membership number entitling you to
"special" consideration, along with the official ECA T-Shirt.

A 15% off coupon for any Emerson Knife in the Emerson production line catalog.
This does not include custom knives, custom production knives, Collector Editions,
special editions, or any non-standard catalog features. Coupon is good for 12
months from membership signup date and one time use only.

Advanced notification (before the general public) on pending introductions and sale of
new models, unique items or rare finds such as low serial numbers, or even rare
discoveries such as we had when we found the "98" Commanders.

First choices of low serial numbers on any new production models that come out
from Emerson Knives, Inc. and first choices on limited production runs of new or
experimental models that we are prototyping.
ECA Membership
Earn up to 53 Points.
Includes a T-Shirt, Official Certificate signed by Ernest Emerson and a 15% Off Coupon.