The government mule was the workhorse of the US Military for almost 150 years.
The Government Mule moved the army. All the supplies, food, ammunition, weapons, and artillery were dependent on the strength, endurance and dependability of this animal to get from one battlefield to the next. In fact our ability to wage war rode on the back of a Government Mule.
The "Emerson Government Mule Knife" has many of those same attributes. It is strong, rugged and dependable.
The Government Mule is constructed of thick, battle proven 154CM Steel, nearly .200″ thick, it features a combat ready, bullnose, spearpoint blade that is every bit as tough as it looks. The handles are green canvas micarta that are securely bolted to the handle with industrial strength, nut and bolt hardware.
But best of all the Government Mule features exclusive Emerson design with legendary "Emerson Ergonomics" that are everything you've come to expect from Emerson Knives.
This knife isn't just a workhorse, it's a "Government Mule."

The Emerson Government Mule fixed blade was first introduced at the 2015 SHOT Show in Las Vegas. Click here to watch the initial introduction. Also available in the Government Mule family of knives is the Steel Fixed Blade Dive Model featuring 154CM and Green Canvas Micarta Handles.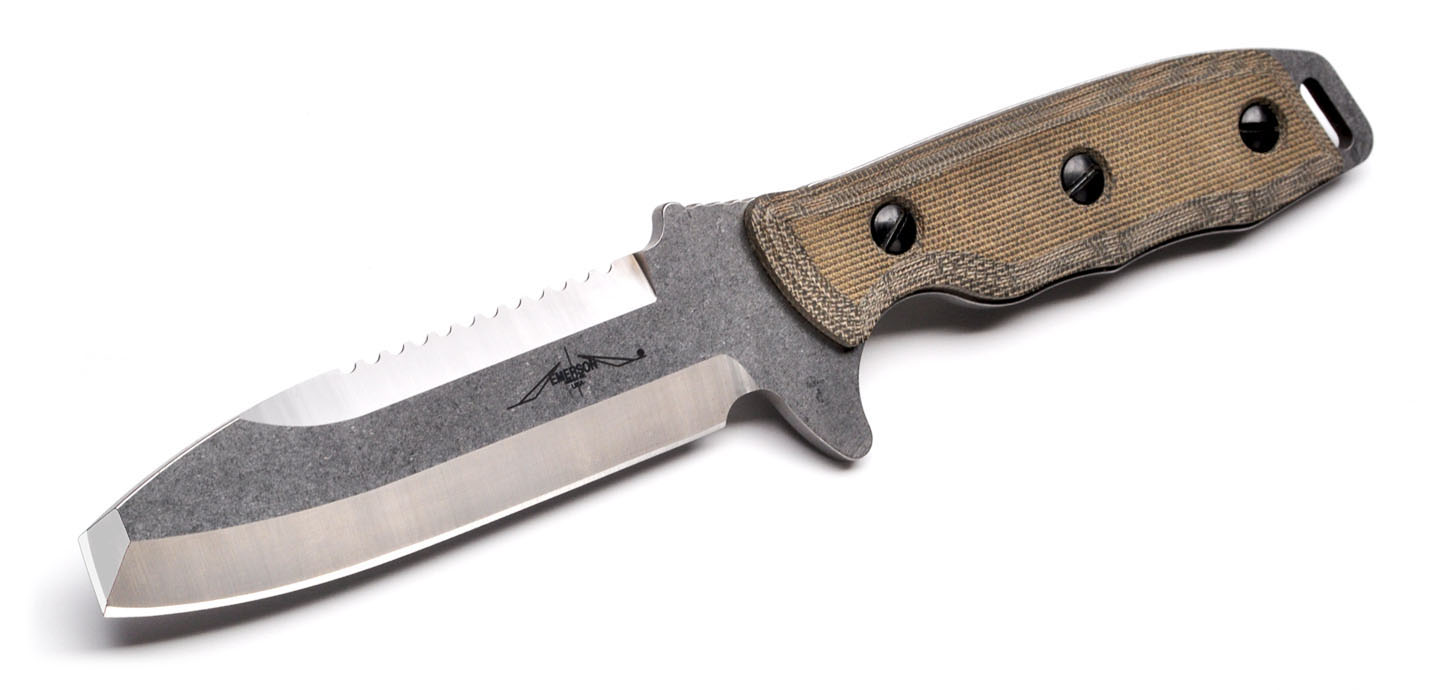 Just like its brother the "Government Mule," the blunt nose mule is built for work. The knife features a chisel ground blade along its length and a blunt chisel scraper on the front tip. In addition, along the top spine is a section of square tip, saw teeth for tearing through rough material. Although perfectly suited for duty as a dive knife, it must be stated clearly that if you dive with this knife and do not clean it and coat it with oil, it will rust. It's actually a great dive knife. Just remember to clean it thoroughly and then oil it profusely. If you do that it should work well wherever you choose to use it.
For the Copper beryllium EOD version please go to Malterra USA