Zombies, who doesn't love such cuddly creatures of death and despair? Are they alive or are they dead? I don't know – maybe both. All I do know is that I'm glad that there are those who are ready to go into action to kill and eradicate all Zombies.
Here is the official Emerson Zombie Commander, available for a VERY limited run in a neon Zombie Green and the Black on Black Emerson Midnight Zombie. Both models feature the exclusive ZET Zombie Eradication Team © Stamp, with logos engraved on both sides of the authentic Emerson Knife Commander blade.
For the entire month of April, all Commander model knives are worth Triple Points – including Limited Edition runs.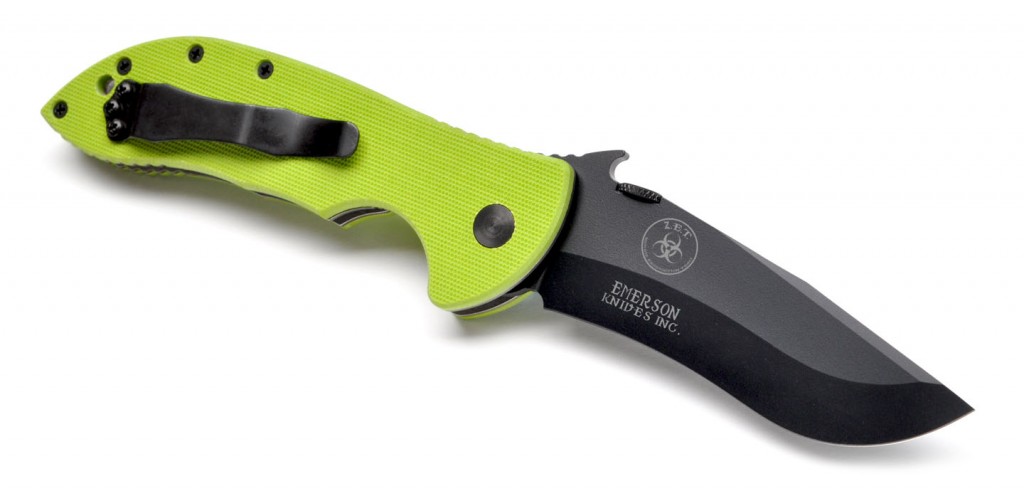 Carry this Zombie Commander and you'll let everyone know you're ready for action in case of a breakout.
We have a very limited supply of the Neon Zombie Green Commanders, but the Midnight Zombie Commander is stocked and ready for any potential zombie battle.

and don't forget the official Emerson Zombie Eradication Team T shirt, available in black and in a variety of sizes.