There's an old Irish saying; "Má tá sé d'ádh ort a bheith do Ghael, tá do dhóthain den ádh ort," which translates to "If it's your luck to be Irish, you have your fill of luck."
Well, everyone is Irish on St. Paddy's day and this year there's going to be 10 extra lucky people courtesy of Ernest Emerson and Emerson Knives.
This year our Irish Knives are exceptionally cool. I have three Commanders and six CQC-7's all unique, featuring 6,000 year old Irish bog oak handles straight from our source in Ireland, and those handles are beautiful. Except for the blades, these knives are completely handmade by me and are authentic, custom, hand crafted creations, each blade engraved with Gaelic symbols and Irish sayings, known as "Sean fhocail" – old words – that always have a special meaning.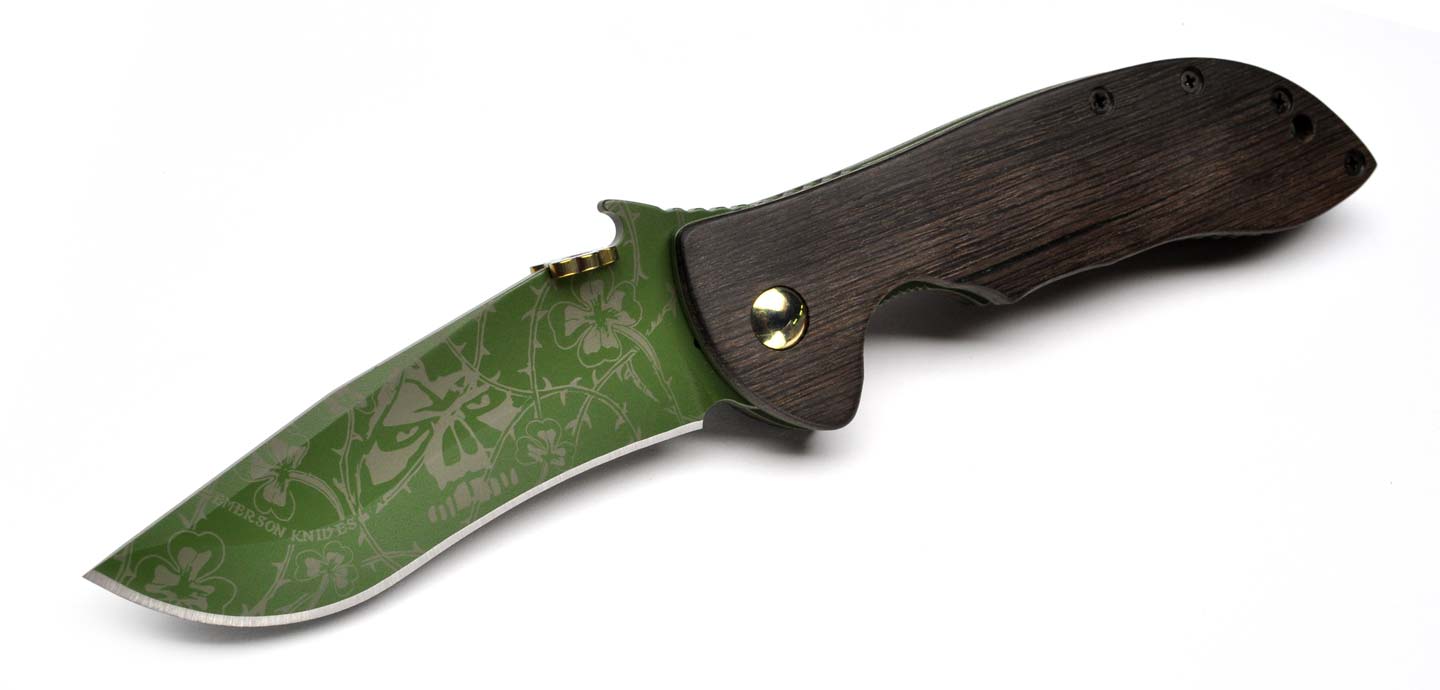 Irish bog oak is from oak forests six to seven thousand years ago in Ireland where bog lands are now found today. Oak trees that were located near these bogs fell into these areas and were gradually buried in 12 to 20 feet of Irish peat where, without oxygen, in the presence of tannins, and the acidic environment of the bog, the wood never decayed and slowly transformed into the nearly black, dark earth colors that are seen on these rare and unique pieces of ancient wood. It is a piece of Irish history and not only does it look beautiful, it is imbued both with Irish personality and with a depth of color like the Irish peat earth that was its silent home for so many centuries.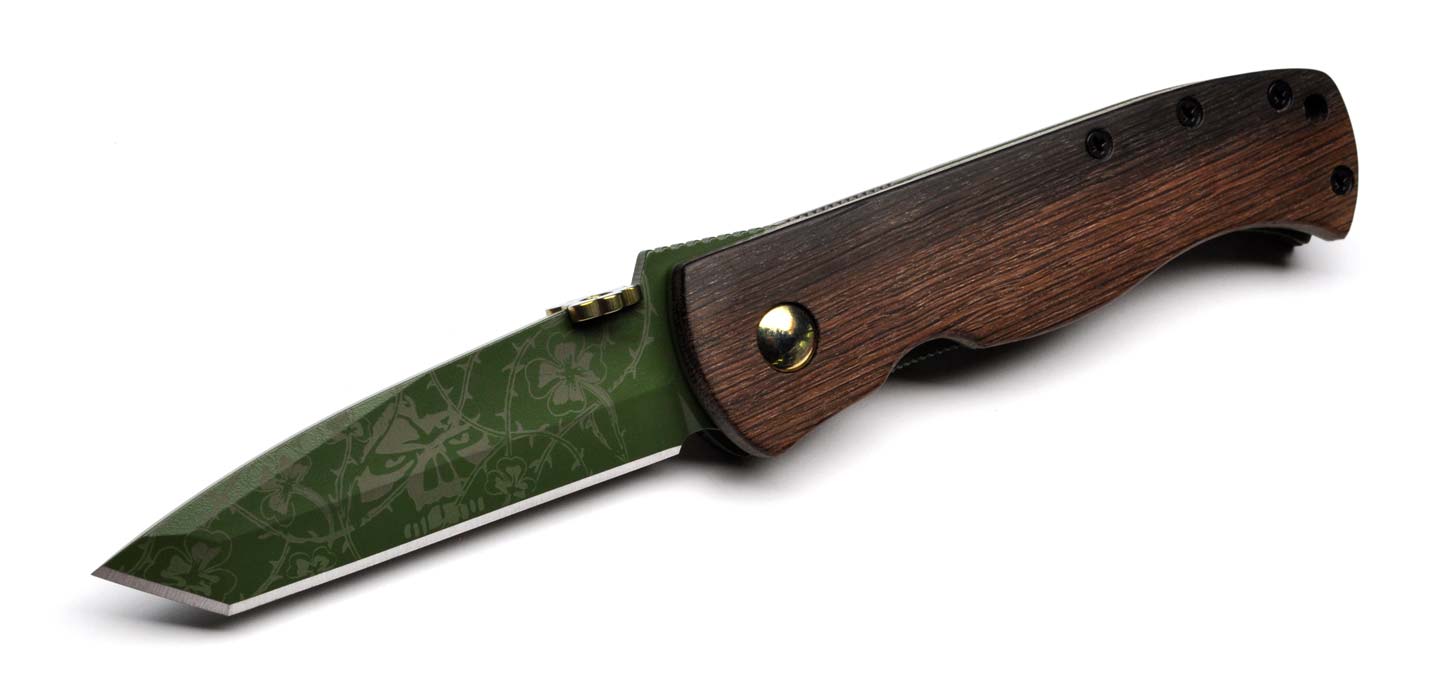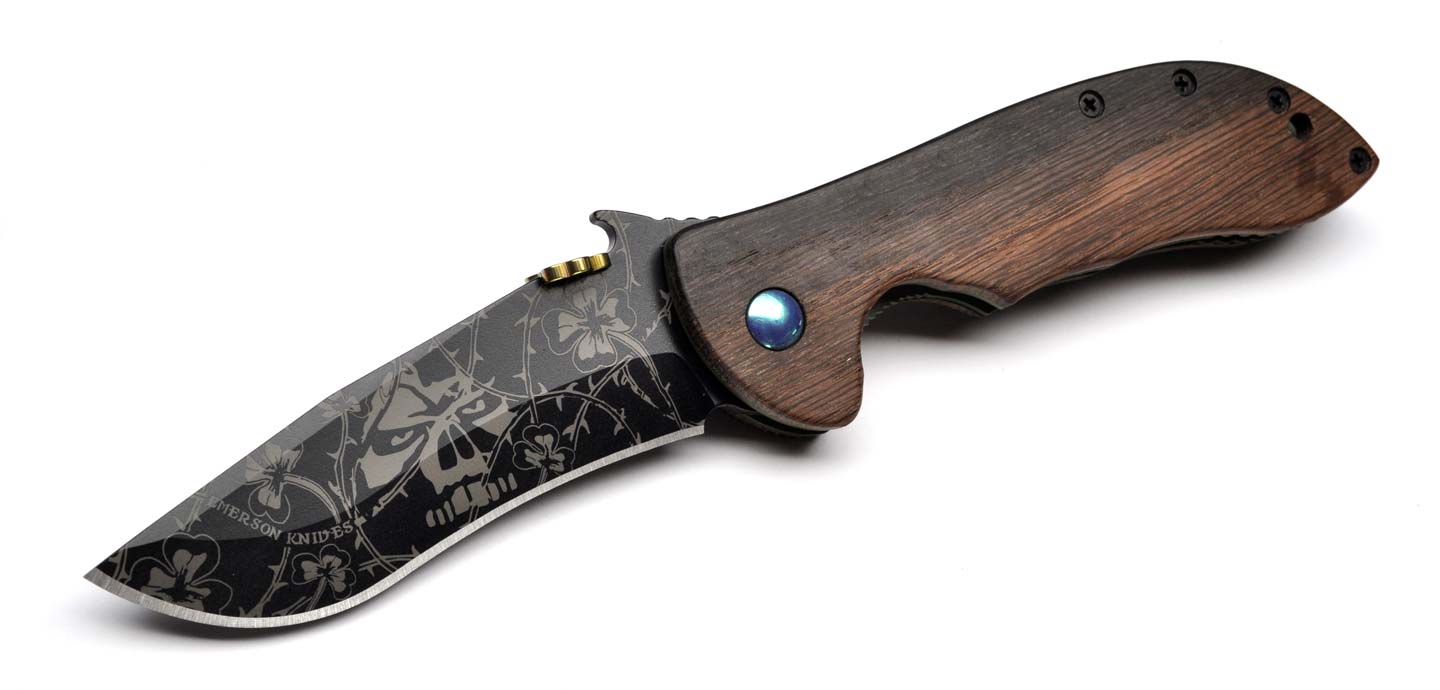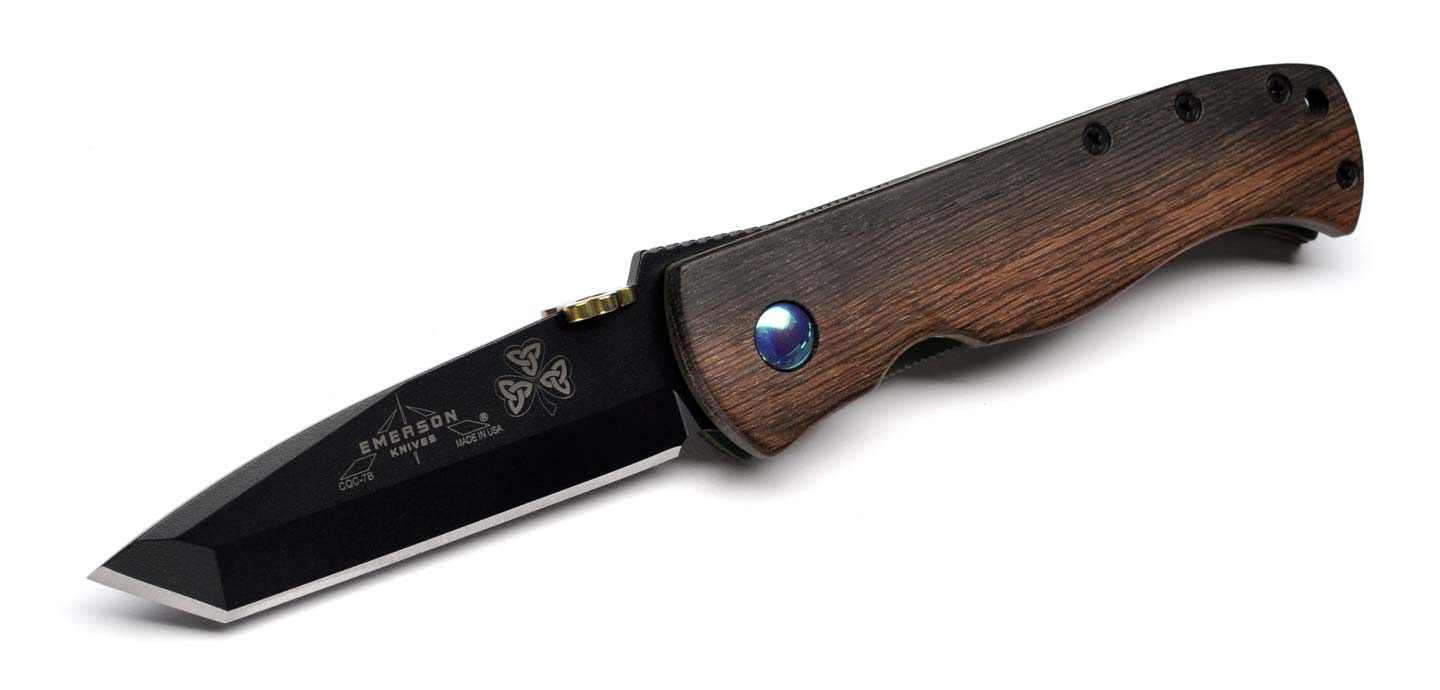 Each knife comes with a certificate of authenticity certifying the origin and the region where your Irish Bog Oak was actually unearthed.
Wait a minute, I said 10 lucky people but three Commanders and six CQC-7's only equals nine knives. What gives?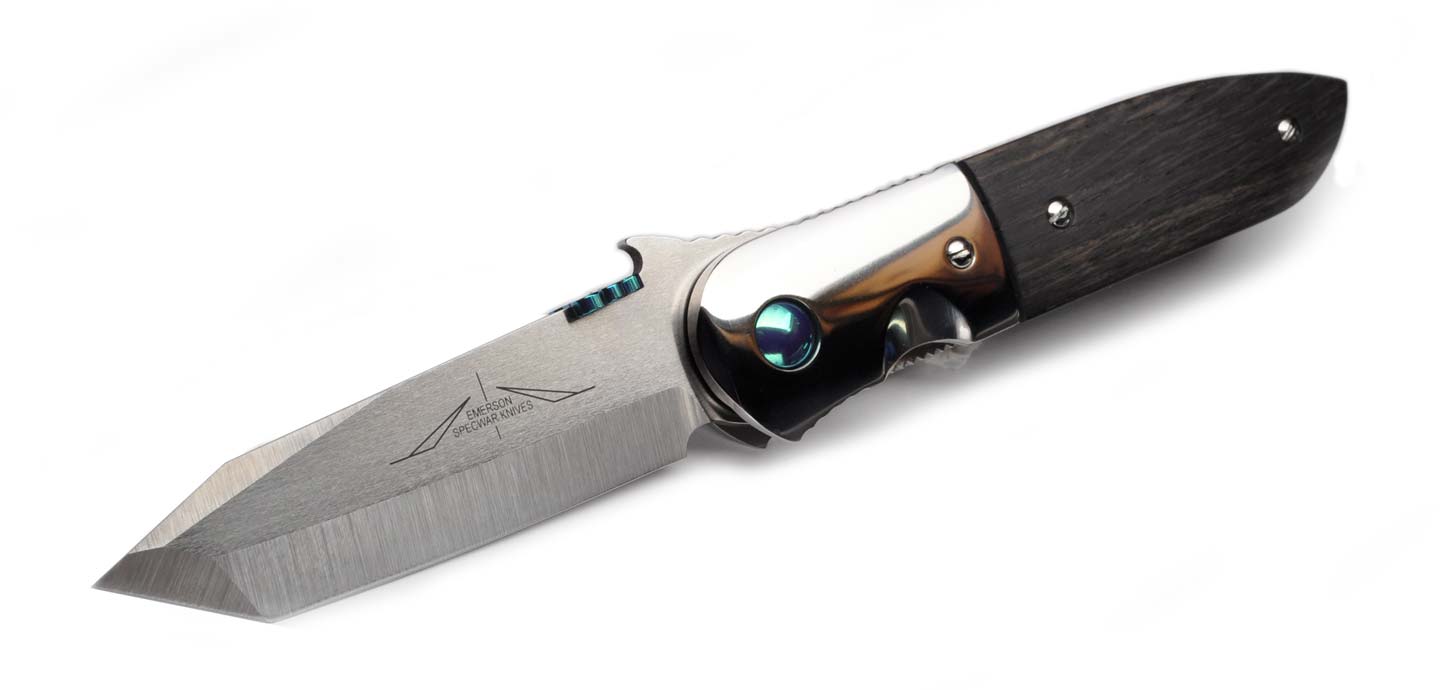 Well, I've done something this year I've never done before. Thanks to my pal, Paul Callahan's suggestion – I bring to you the first Irish 6. And it is awesome. This is downright one of the prettiest CQC-6's I've ever done. It was a lot of hard work but when I finished it I knew it was worth it. The "Irish 6" features beautiful 6,000 year old lrish Bog wood handles, mirror finished titanium bolsters and liners and just enough green to make it pop. The pivot bolt and screw are green anodized and polished titanium and the blade features a beautiful hand worked green anodized shamrock thumb button.
I have never made a CQC-6 with the mirror finish bolsters before and never with wooden handles – let alone 6,000 year old wood. It is truly unique and it was a joy to make. If you are a "6 guy" this is a true one of a kind beauty.
It will be available at auction to the lucky bidder starting on Monday March 9 and ending at 1200 hrs PST on Tuesday March 17 – St. Patrick's Day. If you're lucky you can make it yours.
Happy St. Patrick's Day
Ernest Emerson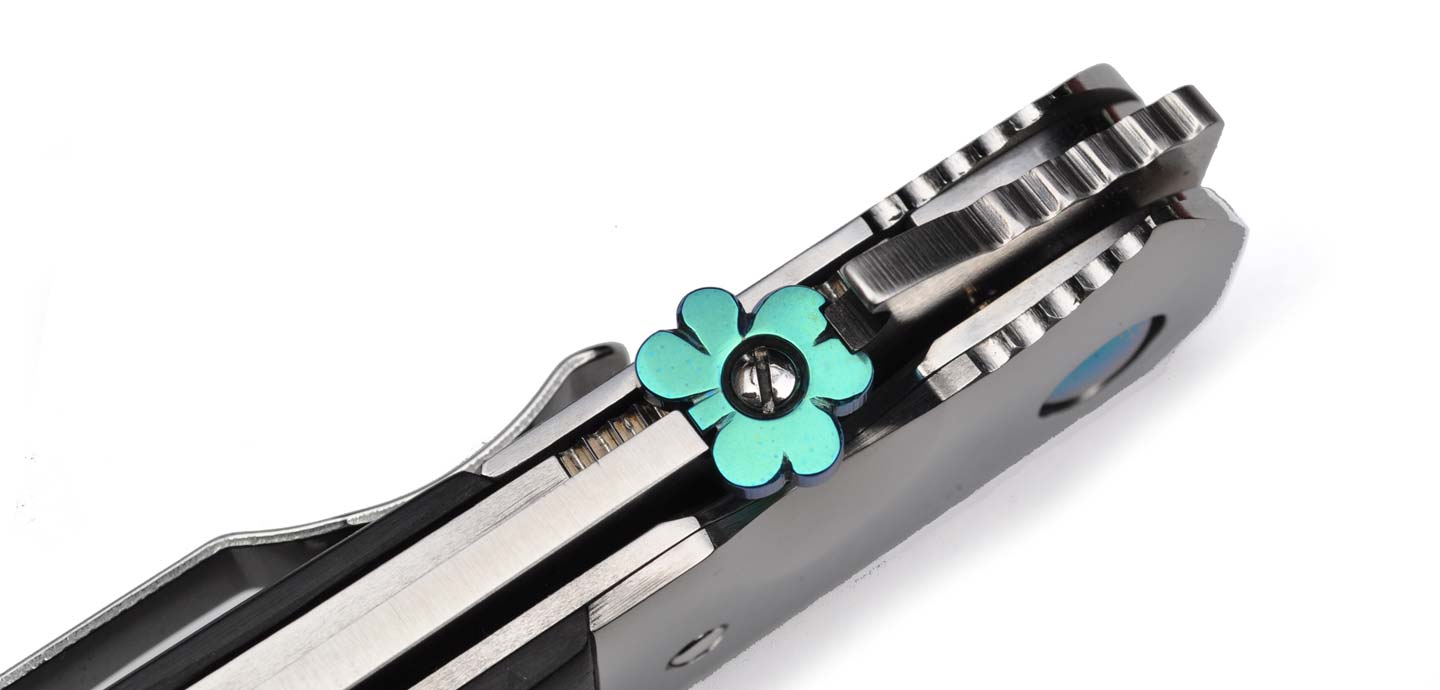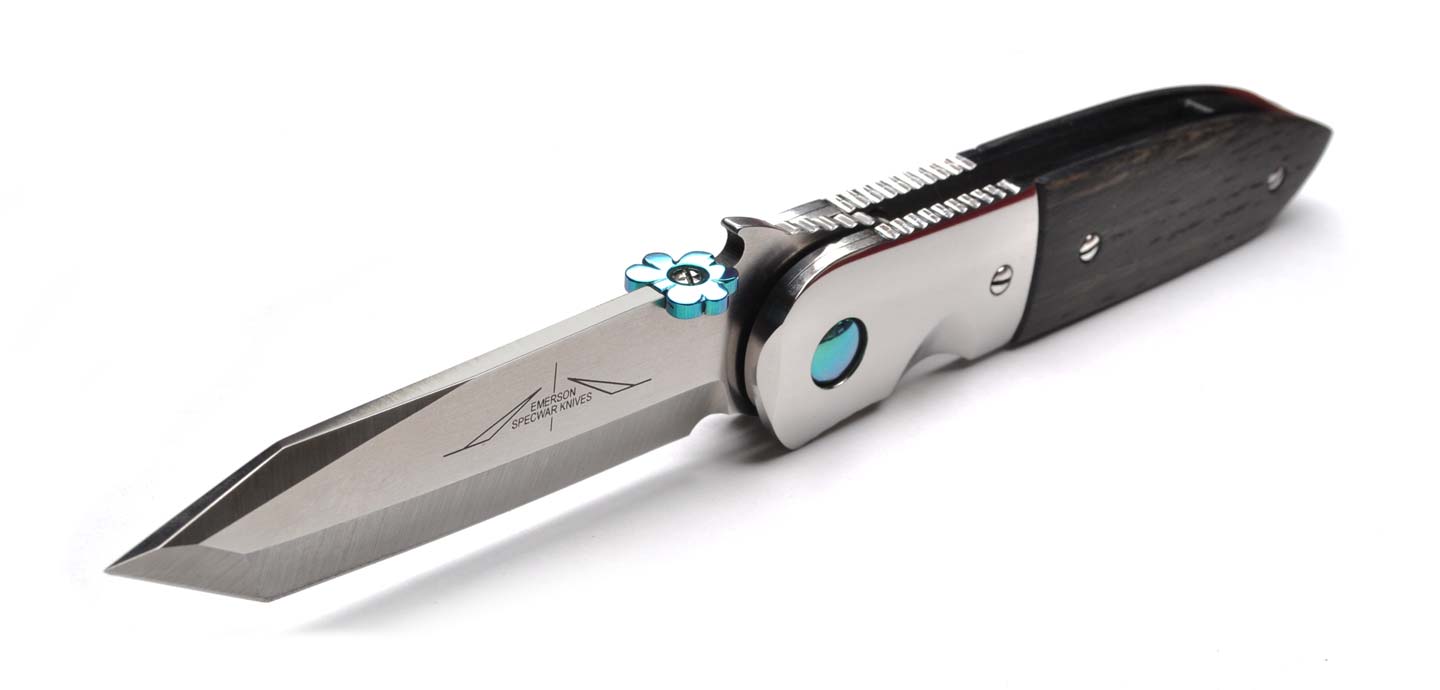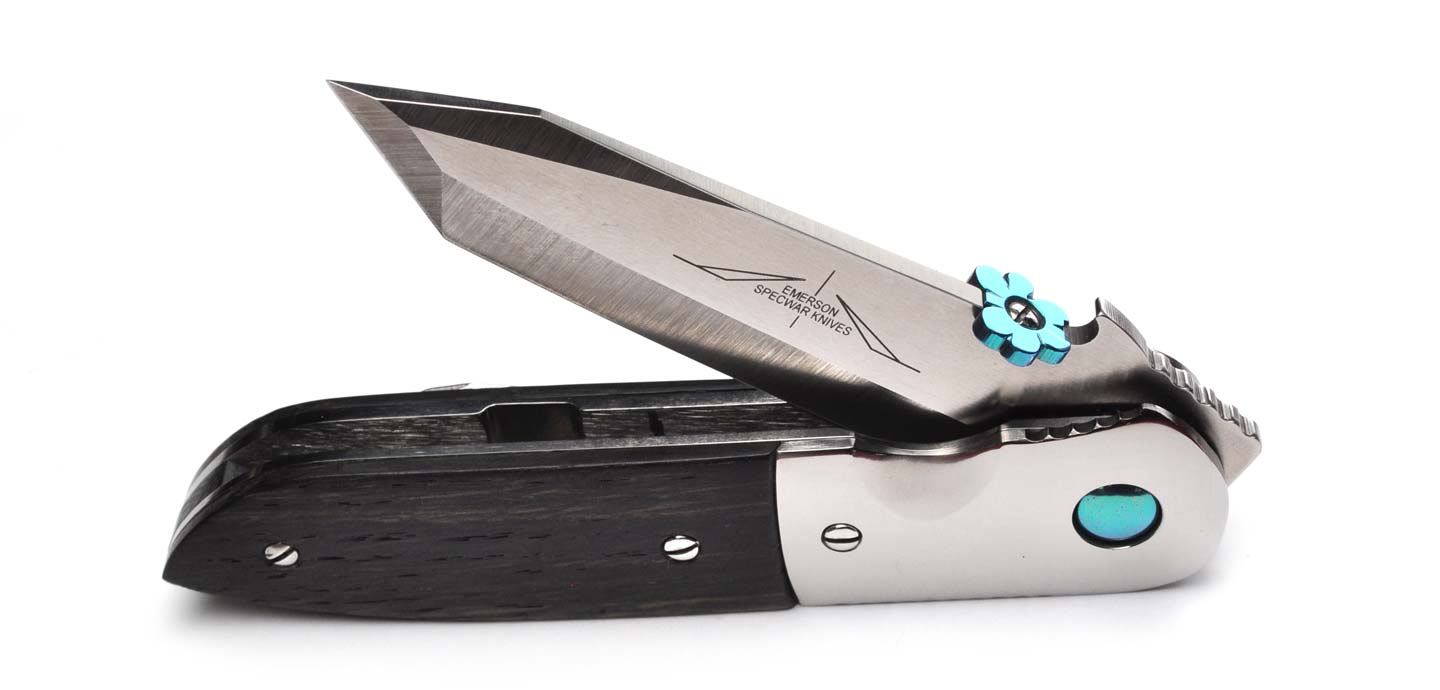 Due to an overwhelming demand for our Irish knives which sell out in minutes, for this year St. Paddy's Day all of the knives will be put up for auction so everyone has a chance to get one.
Start at $750.00