TKF-1
Out of stock
Tim Kennedy told me this very clearly. "The design of this knife had to satisfy two basic requirements. It needs to work both as a tool and weapon in a combat environment and secondly it needs to be a knife that any individual would be comfortable to carry, at all times."
That gave me just enough to work with.
In order to start satisfying those requirements I knew the blade had to be a marriage of utility, strength and weapon. The result is a blade 3.80 inches long for a razor-sharp length of cutting edge and plenty of penetration power. It is 1.100 in. high at its widest point (edge to spine) and is 1.25 inch thick. The blade design features comfortable yet functional jimping on the top of the blade and a thumb button opener for easy one hand opening even with gloves on. It features an upswept cutting-edge design with a gentle arc starting at the thumb button transitioning into a long, graceful, clipped topline creating a strong cross section all the way to the intersection at the tip and a very pointy ("stabby" as Tim calls it) overall design. The point is placed directly on the midline of the knife to create the most efficient use or transfer of power when it is thrust forward. The steel is combat proven 1.54 CM steel, heat treated to also combat proven hardness of 57 to 59 Rockwell, giving you a knife that has just enough flexibility, edge holding hardness and ease of sharpening in the most extreme or handicapped, non-permissive environments.
The handle.
Tim also requested that the knife be as comfortable and safe in use as possible. The handle I designed features the Emerson signature deep choil design to prevent the hand from slipping forward during extreme use and two comfort curves for finger placement, terminating at the bottom rear of the handle. It is a perfect example of the Emerson ergonomics all Emerson designs are known for. The lock is premium aerospace grade 6Al4V titanium and the handles are hard use capable G10 with a medium checkered finish, which is impervious to water, oil, fuel and other liquids and fluids.
Tim was very specific about the overall knife size as it pertained to a hard use/combat knife. We both agreed that a folder as opposed to a fixed blade, needed to be a size that a soldier, police officer or civilian would be comfortable carrying, at all times – anytime – any place. If a knife is too big, too bulky, or too heavy, it's more likely to be in the glove box or on a shelf when it should have been in your pocket when you needed it, quick, fast and in a hurry. After all, always remember you don't get to choose when violence or emergencies occur, they choose you. The knife is 9.0 inches overall length and  5.530 inches when closed, fitted with a comfortable pocket clip so it should always be ready to deploy as your constant pocket companion.
So, the TKF folding knife design comes from two guys who know just a little bit about hard use knives and what a knife is supposed to do when you need it.
I think we nailed it. This design, both practical and tactical will serve the needs of any Soldier, Sailor, Airmen or Marine while also fulfilling the needs required by any law enforcement operator as well as any rugged, civilian, everyday use, carry needs.
Take my word for it. This knife will go down as another iconic Emerson combat/tactical design, because, as I have said many times before, "you just can't beat experience."  And in this case, Ernest Emerson and Tim Kennedy have brought a boatload of it to this project. I would stake my reputation – and my life – on this knife.
Oh yeah – it's 100% made in America…right down to the last screw.
Use it, abuse it, just don't lose it.
Best Regards,
Ernest Emerson.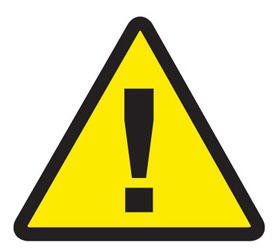 WARNING: Cancer and Reproductive Harm – www.P65Warnings.ca.gov
Material & Grind
Handles
Black G-10
Lock
Aerospace grade Titanium
Blade
.125 in. Thick 154 CM
Finish
Stonewash
Grind
Conventional V Grind
Specifications
Overall Length
9.0 in
Blade Length
3.8 in.
Hardness
57-59 RC
Weight
5 oz.