Affliction & Emerson Knives Freedom Defender Flipper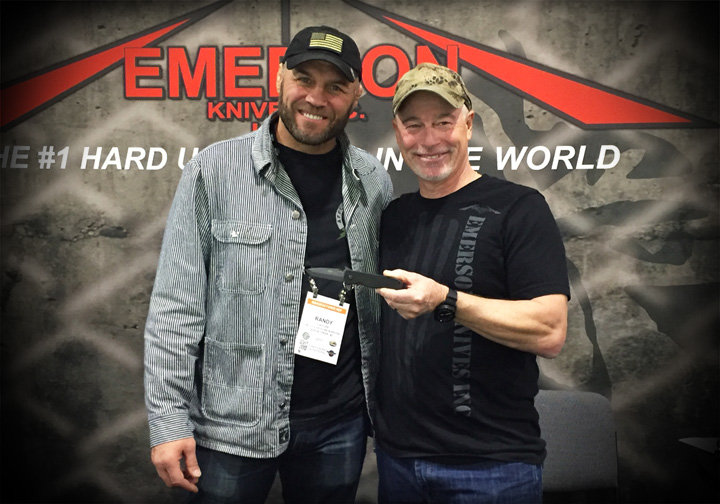 I am pleased to announce the special Freedom Defender Knife Model collaboration with Hall of Fame UFC Fighter Randy Couture and the Affliction Clothing Company. As many of you know, in 2009 Randy formed a non-profit charity called the Xtreme Couture G.I. Foundation to help American Veterans in need.
When Randy and his team contacted us to find out if we would be interested in joining his effort, we didn't just say yes. It was a resounding, "Hell Yes"! "What can Emerson Knives do?" Was our next question. "We would like you to make a knife for us." Was the reply. And so it began. I am pleased to present to you, the special edition Freedom Defender CQC-7 Flipper model knife. The knife features red liners, an official Affliction Clip secured with three red screws and the official Affliction Freedom Defender logo.
This is a very unique and special edition of one of the most iconic tactical folding knives of all time and it is for an extremely noble cause and endeavor. I know that many of these young soldiers have told Randy that they followed his career and that he was a hero and inspiration to them. Heck he was a hero to me. And it is an honor to join him in giving thanks and honoring those who are the heroes that keep our country, our families and our way of life protected and safe from harm.
In addition to this special edition knife you will also receive the special edition Affliction, Emerson x Freedom Defender t-shirt made by Affliction. I've worn Affliction t-shirts and clothes for years and now I get to wear one with our name right alongside the Affliction logo and the Freedom Defender Team.
If you're an Emerson fan, an Affliction fan, a Randy Couture fan or all of the above I know you're also a supporter of the American Military and the men and women who have given so much on our behalf.
You need to get this knife. It's a good thing.
The Xtreme Couture GI Foundation, a 501 (c) 3 non-profit corporation, was founded by Randy Couture in 2009 to honor the veterans of America's armed forces. The foundation was specifically formed to raise money and awareness for those wounded in action and for their families.
Many of the injuries are traumatic amputations, gunshot wounds, burns and blast injuries that will retire these brave men and woman from the armed forces. Yet, even though some of these men and woman are severely injured, they have the courage, strength and determination to win this battle..
"I wore Army green for 6 years and I know the sacrifice and courage these brave men and women take everyday to uphold our nations military doctrine and protect the American way of Life" – Randy Couture, Founder of "Xtreme Couture GI Foundation"
The Xtreme Couture GI Foundation goal is to help these brave men and women fulfill many of their unmet needs as they return back to civilian life
Why Donate to Us
This is simple , we are a smaller Non-Profit which means 100% of all proceeds that we raise goes directly into the hands of our wounded in action that need an extra boost in their time of need, above what the government provides. Each year Randy Couture visits the military hospitals and personally donates checks.
How we work
We are a small non-profit without the blurred lines of where your money is going after you make a donation. It's simple, we are not a paid staff so after event and marketing expenses, 100% of your money is helping a soldier's family or a soldier directly.
The Emerson CQC-7BW Flipper aka the Flipper 7. This may just be the ultimate evolution of the tactical folding knife. This knife is the epitome of the 21st century tactical folder. It now features S35VN steel, GTC stainless 440C bearings and they are now equipped with the flipper opening technology.
Believe me, this is still an Emerson CQC-7 but it's like comparing a 1960's era F4 Phantom jet to a F22 Raptor Stealth Fighter. There's just no going back. With the flipper opening system, the Emerson "wave" and the thumb disc this knife could be called the first "triple play" tactical folding knife. And in a high stress tactical or emergency situation this knife gives you three options to bring it into action. It is by far the slickest, fastest, and hardest knife you will ever own. I guarantee it.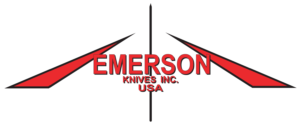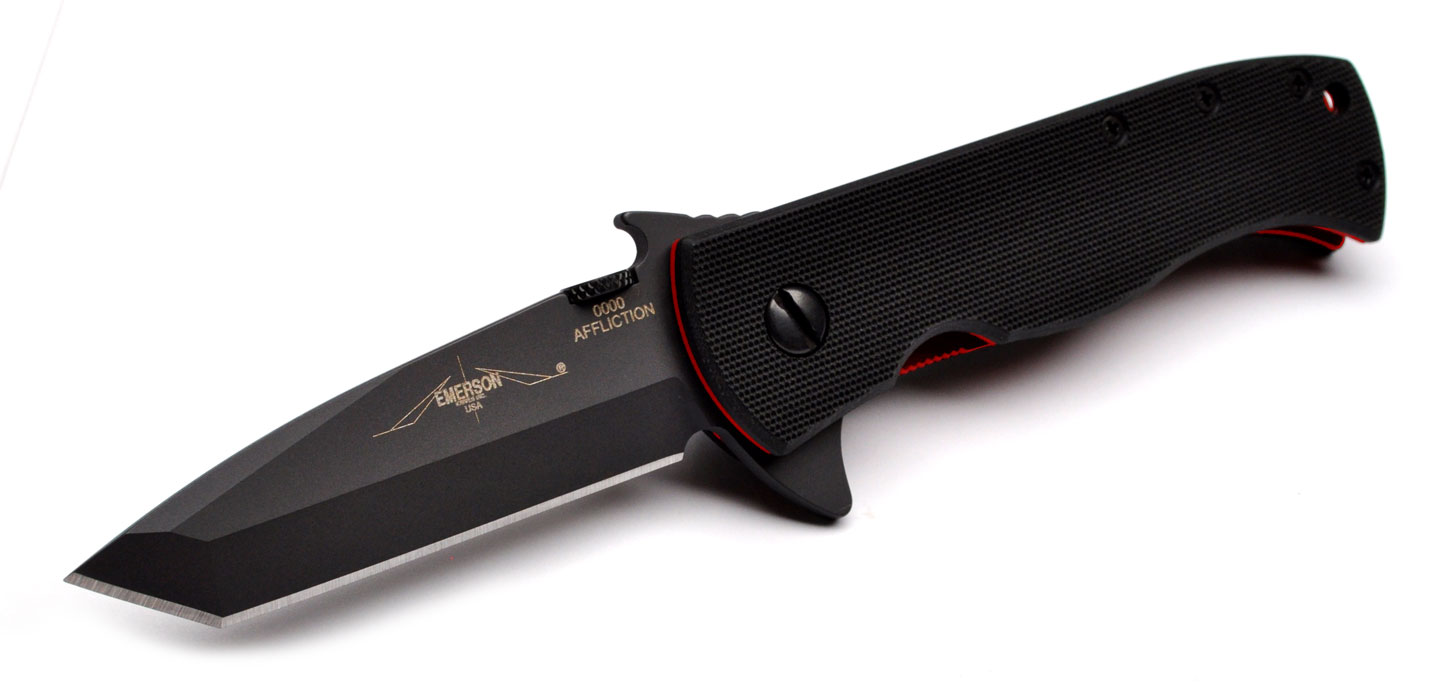 | | |
| --- | --- |
| Handles | Black G-10 |
| Lock | Aerospace grade Titanium |
| Blade | CPM S35VN |
| Finish | Black |
| Grind | "B" Style Chisel Ground Tanto |
| | |
| --- | --- |
| Overall Length | 8.0 Inches |
| Blade Length | 3.3 Inches |
| Handle Length | 3.3 Inches |
| Hardness | 57-59 RC |
|  Weight |  5.0 oz. |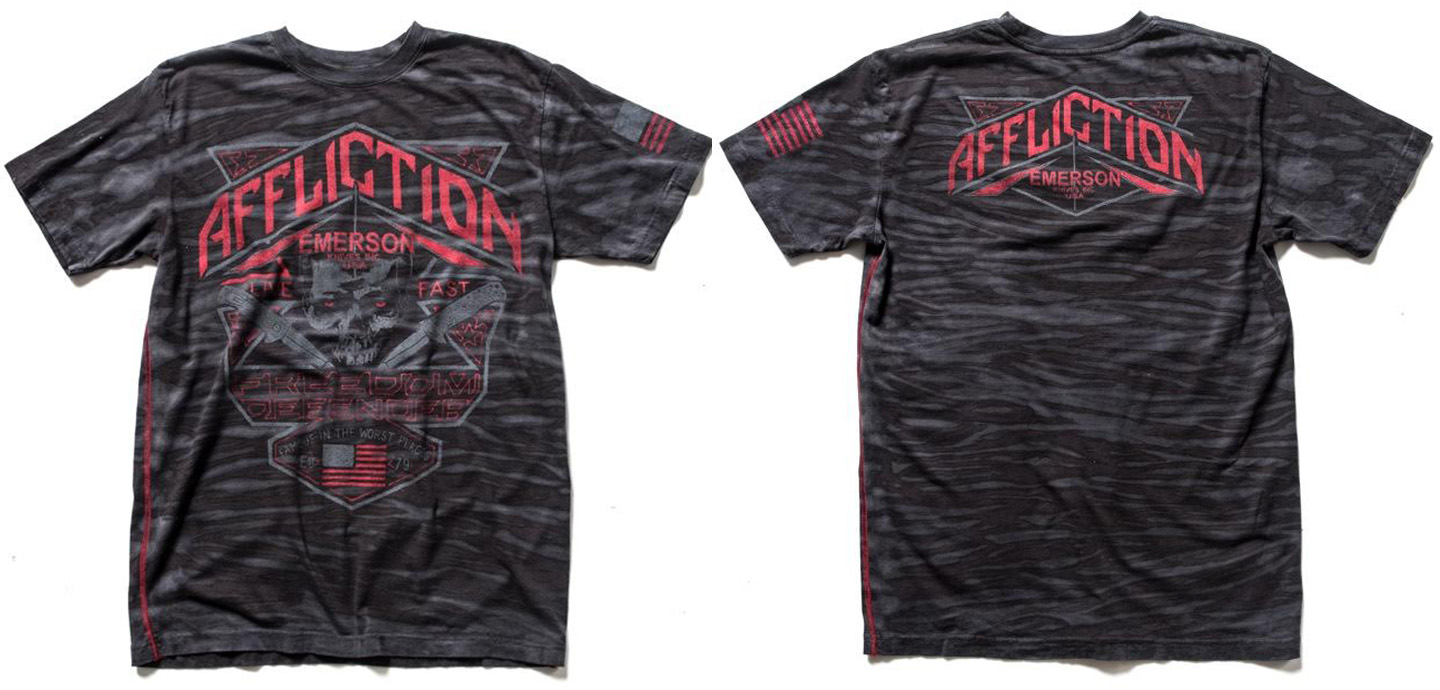 Share this page with your friends.
[fm_share_twiter text="EDIT THIS TEXT"]
[fm_share_pin media="FULL URL FOR IMAGE" text="SHARE TEXT"]