Hattin Skull and Roses – Special Auction
The Emerson Hattin Knife is one of the best combat knife designs I've produced. Some designs are good – some designs are really good. The Emerson Hattin is one of those designs. I am a big fan of the upswept, persian style blade and for good reasons. The curved scimitar styles blade is a design bred for battle and proven in combat for centuries.
This Hattin is a very special version of that design coated in our combat grey color and fully appointed with our skull and roses design fully laser engraved on both sides of the blade. It is a beautiful knife and truly one that any collector or user would be proud to add to their collection.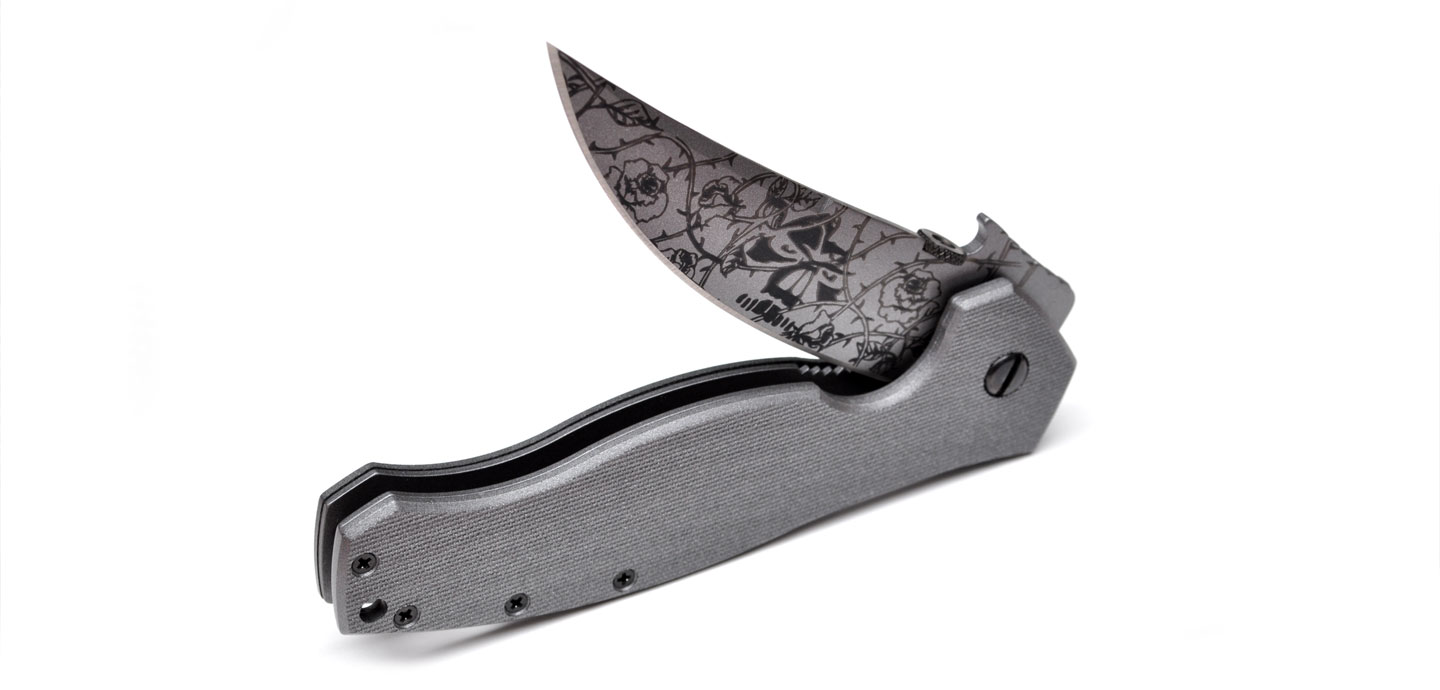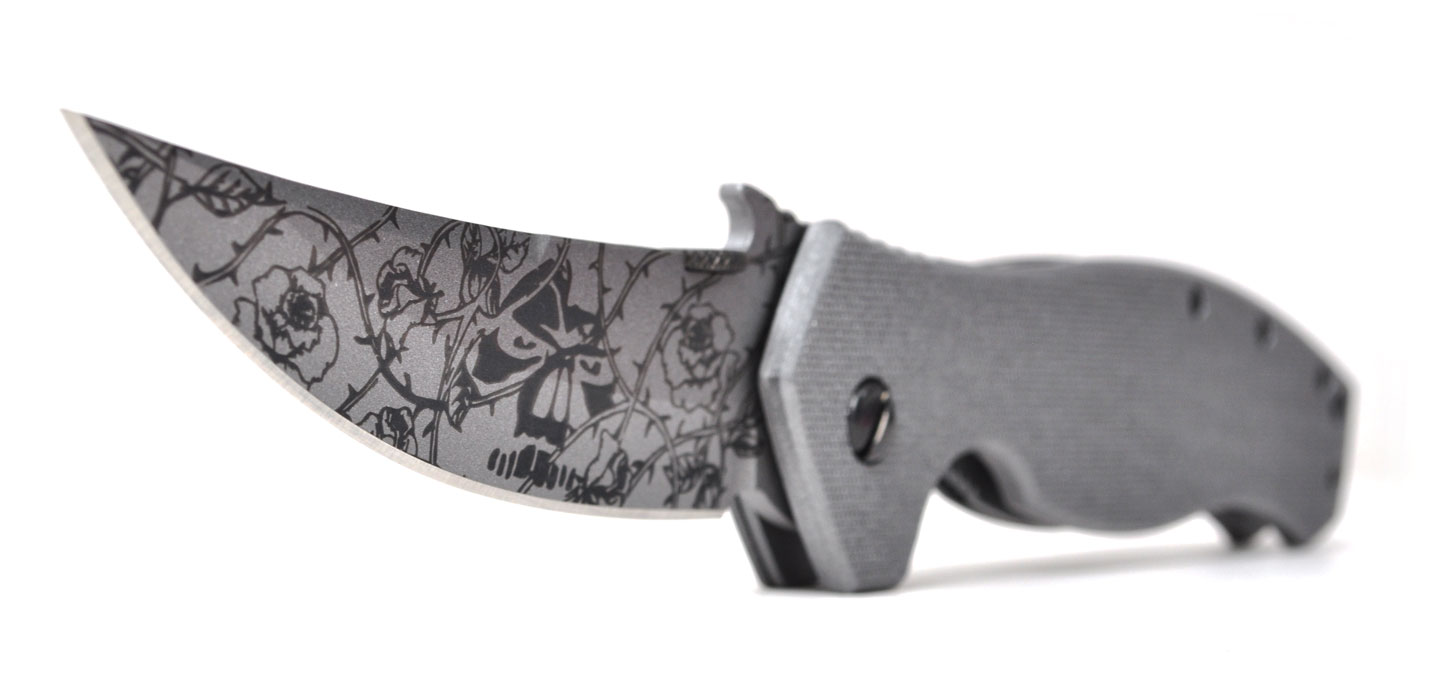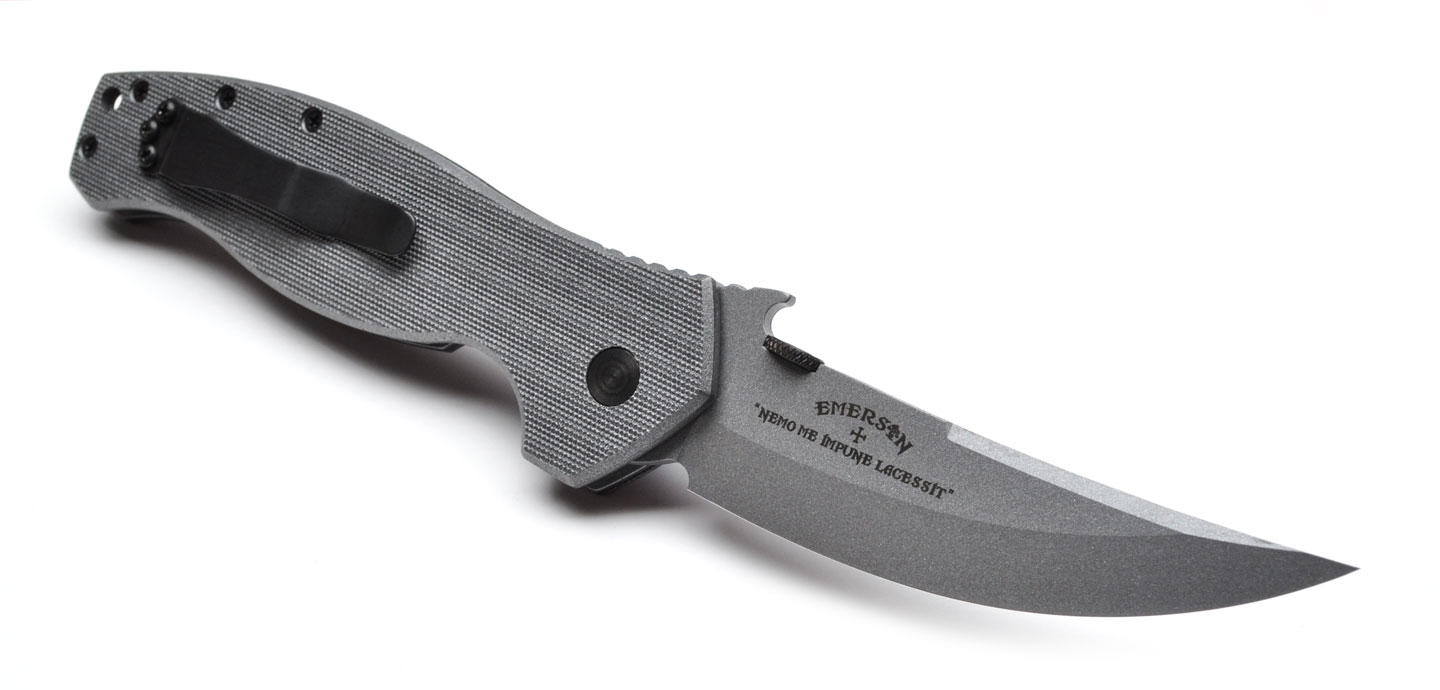 Now, the reason for the auction. If you have ever contacted Emerson Knives for any reason, chances are that you were being helped by Ann, our office manager. She is well loved by our customers and for all the right reasons. Anyone who has ever been helped by her has always had the kindest and glowing compliments to say about her and the service and treatment they've received from her (even the ornery customers). She's really that generous, professional and nice.
Unfortunately life can deal you some real hard luck sometimes and that hand was recently dealt to Ann. I won't go into details but she was diagnosed with a very severe illness and had to undergo surgery and chemo to help her fight this thing. As all of us know from personal experience, no matter what the insurance covers and the situation of the bills, the financial burden can still be crushing. We all love Ann as many of you also do and we are reaching out to you in this auction and a plea for donations to help her in her time of need.
Please be generous and if you don't participate in the auction just send a donation of any amount to thank Ann and let her know how much we all care for her.