BLADE SHOW 2021
THE WORLD'S LARGEST KNIFE SHOW
JUNE 4-6, 2021 | ATLANTA
BOOTH #1604
ERNEST EMERSON CUSTOM KNIFE LOTTERY
Saturday, June 5, 3:00pm Room 103
See preview below.
ERNEST EMERSON SEMINAR
Saturday, 11-12:00 p.m. Room 104
The Quest For The Uncommon Man – More info below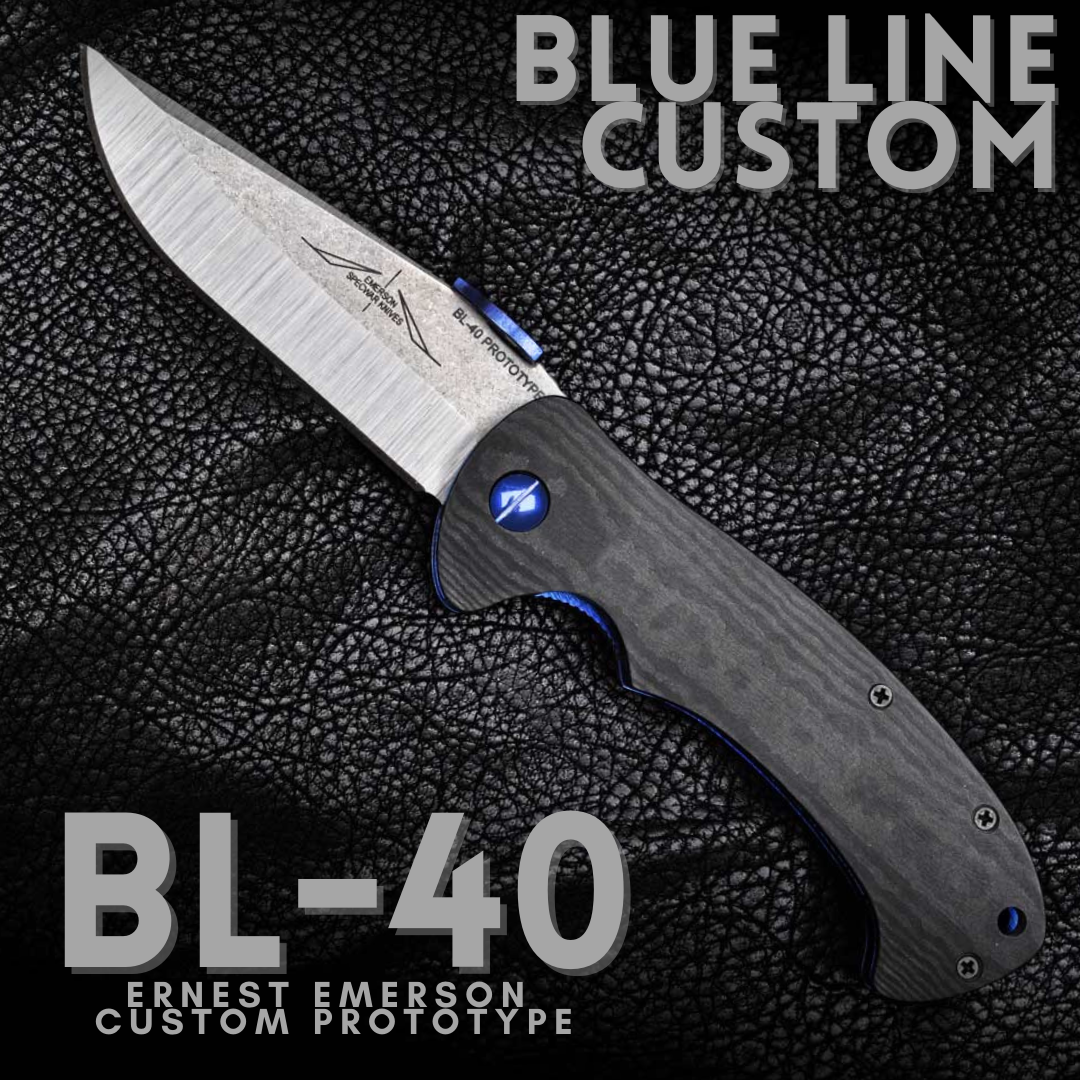 BLUE LINE CUSTOM
This beautiful, one of a kind, Blue Line Custom Knife by Ernest Emerson will be available at this year's Atlanta, GA Blade Show. 100% of the proceeds raised will go directly to C.O.P.S.  benefiting the families of officers who's lives were lost in the line of duty. Donations may also be made through  https://emersonknives.com/shop/uncategorized/donate-to-concerns-of-police-survivors/. We will announce how you will be able to get a chance to win this knife while at the same time supporting C.O.P.S. foundation, at the Blade Show 2021.
In addition to this one of a kind custom knife we will have 40 production models of the BL-40 available at our booth #1604.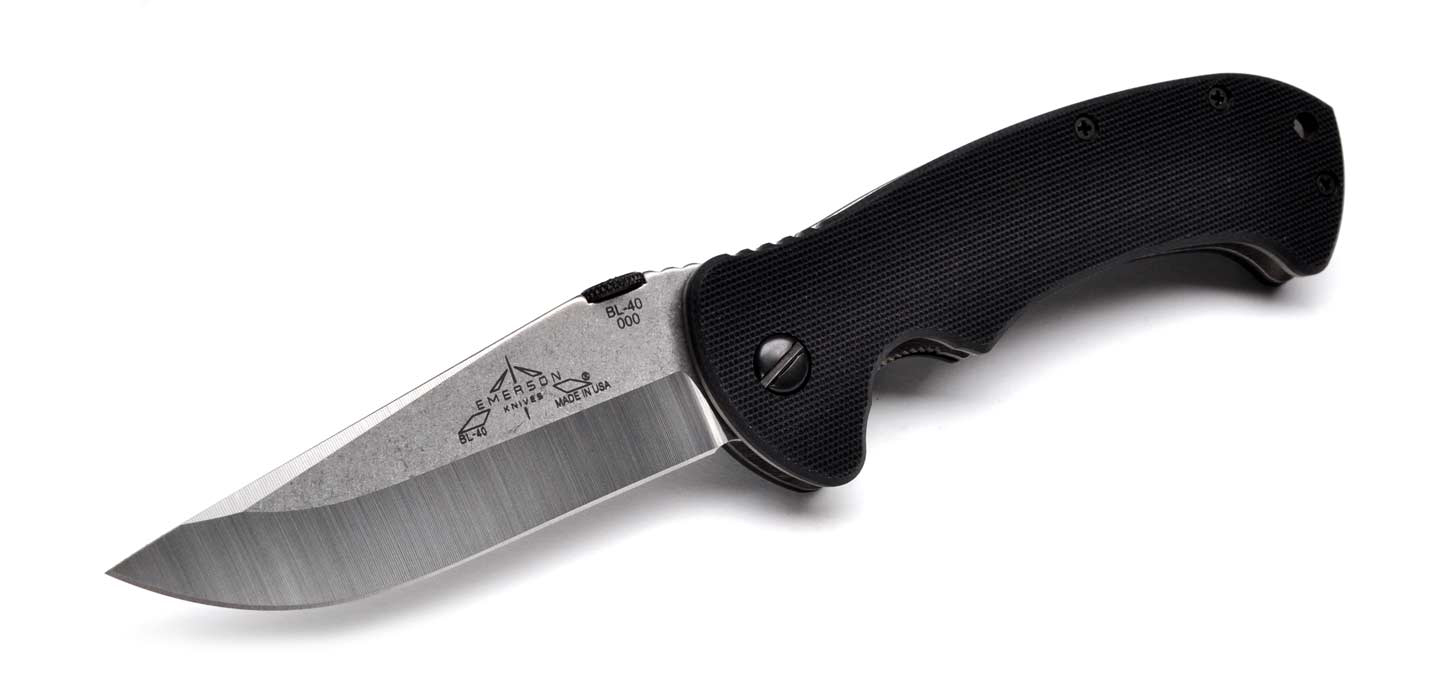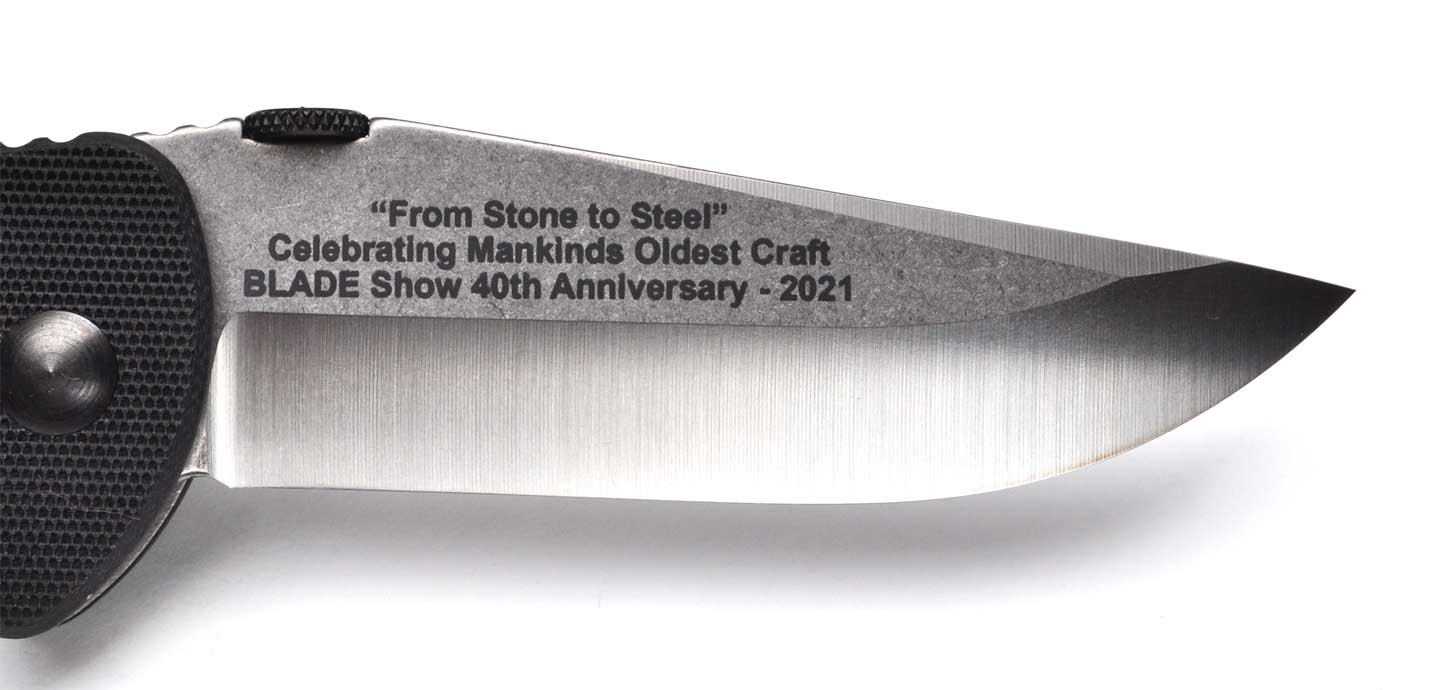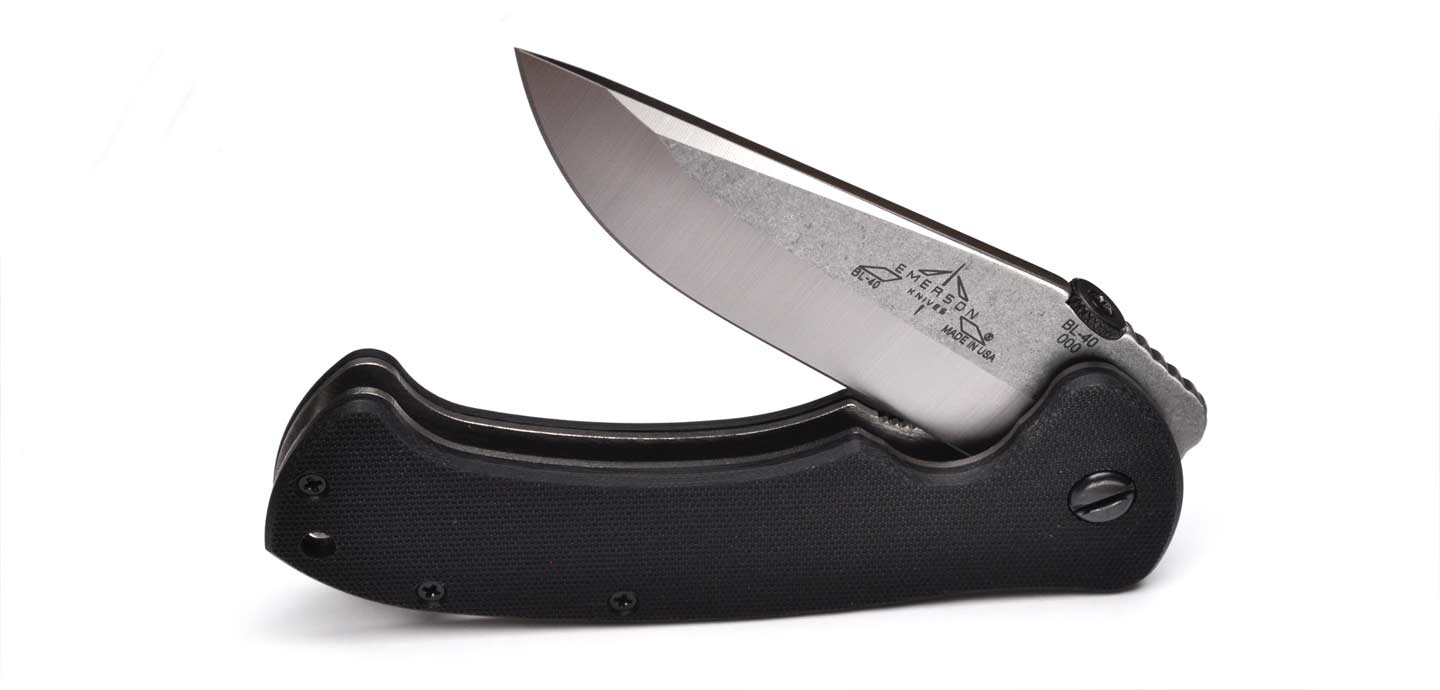 Overall Length: 8.4 in.
Blade Length: 3.6 in.
Blade Thickness: .125 in.
Weight: X oz.
Hardness: RC 57-59
Handle: G-10
Blade: 154 CM
Finish: Stone Washed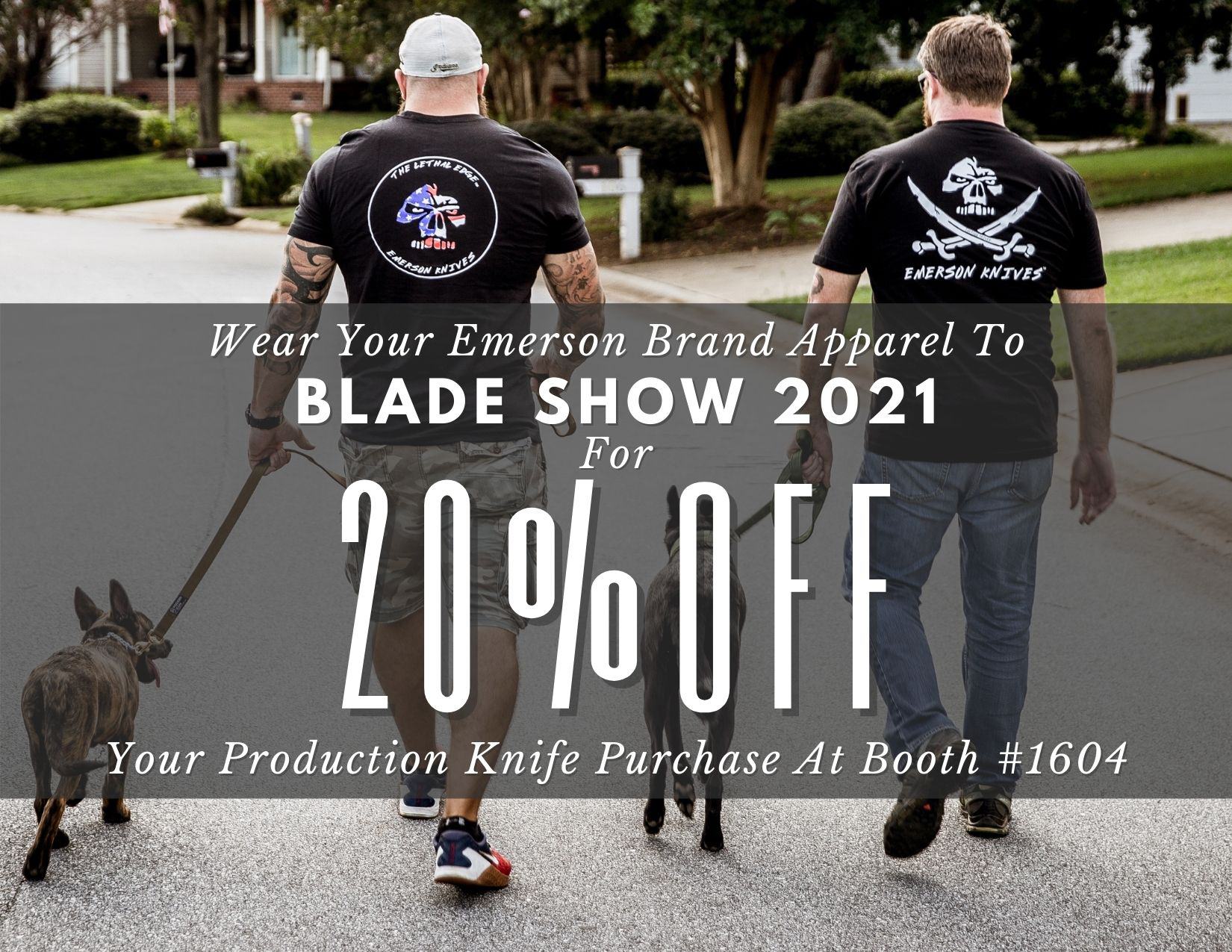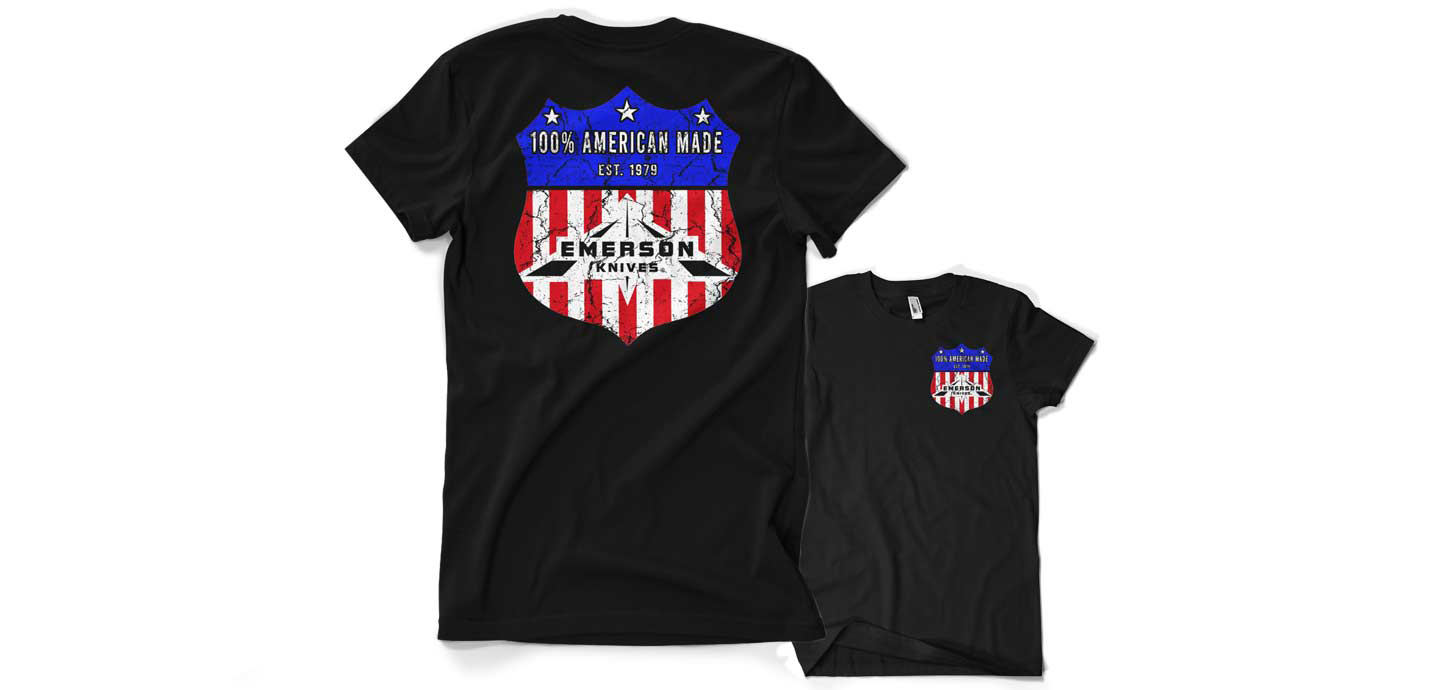 How about this offer? To commemorate the 40th Anniversary of the BLADE Show we'll make this special offer to all who will be attending the BLADE Show in Atlanta.
If you wear an Emerson shirt to the show, we will give you a 20% discount off any purchase at our booth (except of course, custom knives). Just show up at our booth wearing your "colors" and get this great discount.
Think about it, on a $200 knife that's a savings of at least $40.00, and if you buy more you'll save even more than that. Don't miss out on this opportunity offered only at this show to BLADE Show attendees – Remember all you need to do is wear an Emerson Shirt to get this substantial savings opportunity.
See you there!
ERNEST EMERSON CUSTOM KNIFE LOTTERY
Saturday, 3:00 p.m. Room 103
Below is just a preview of some of the custom knives that will be available at the lottery.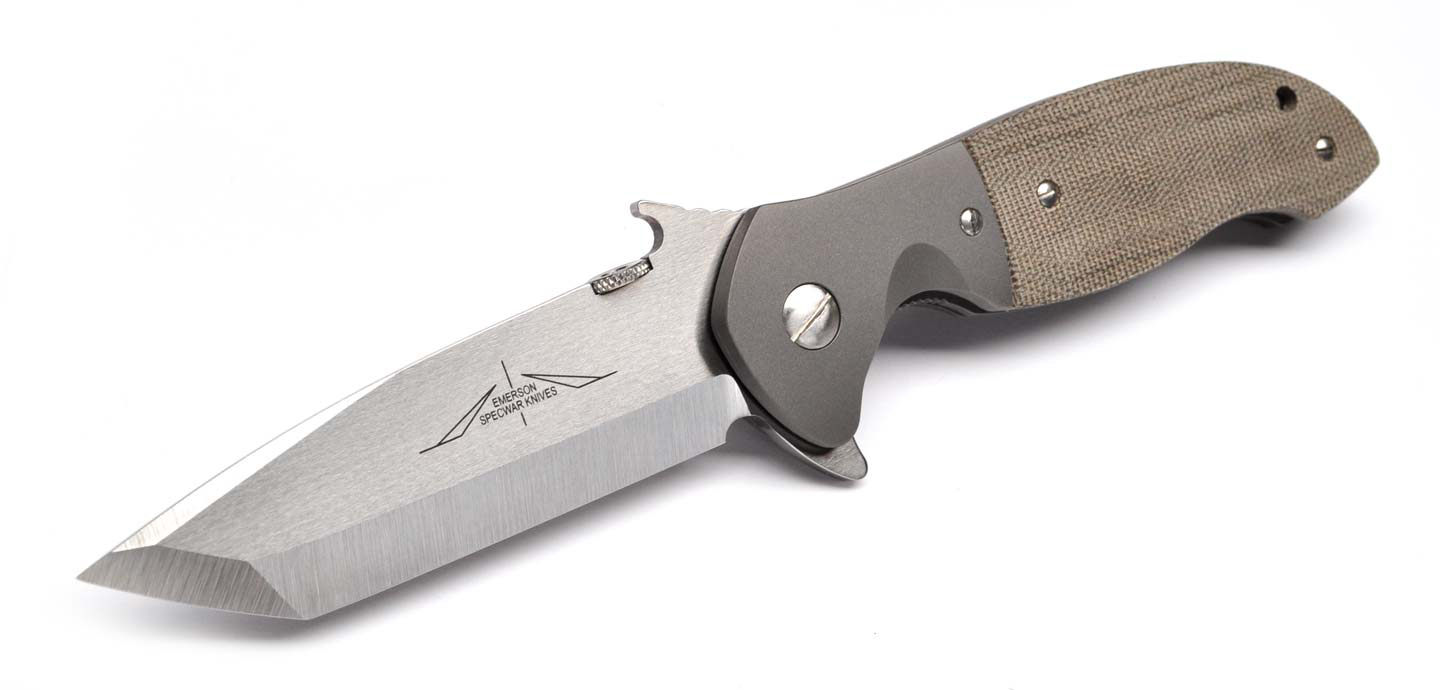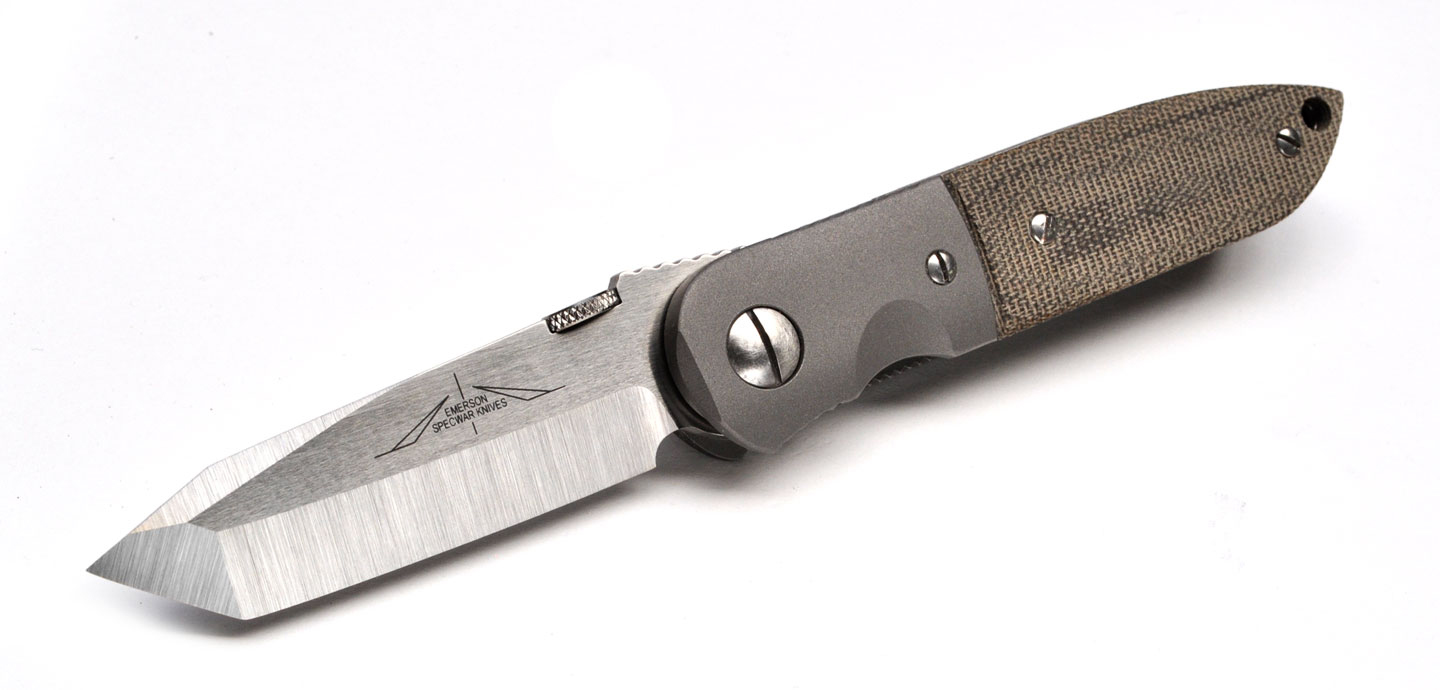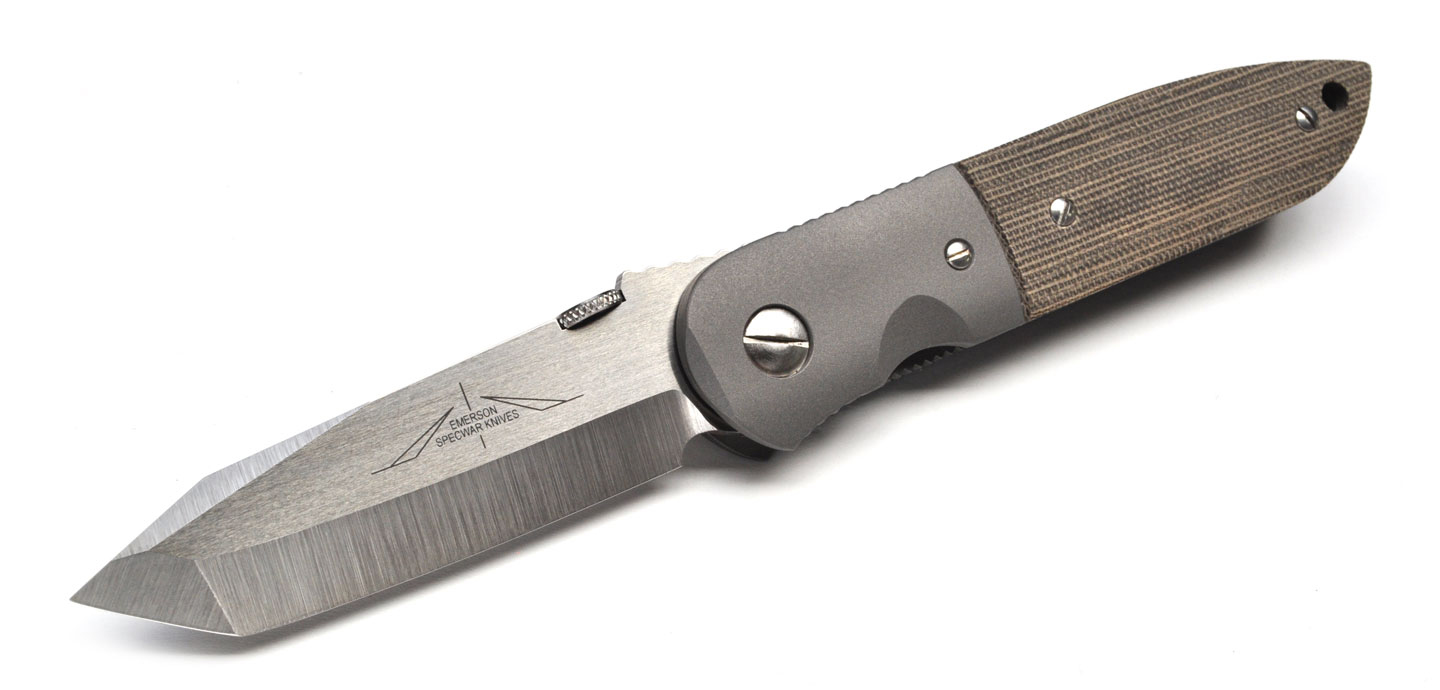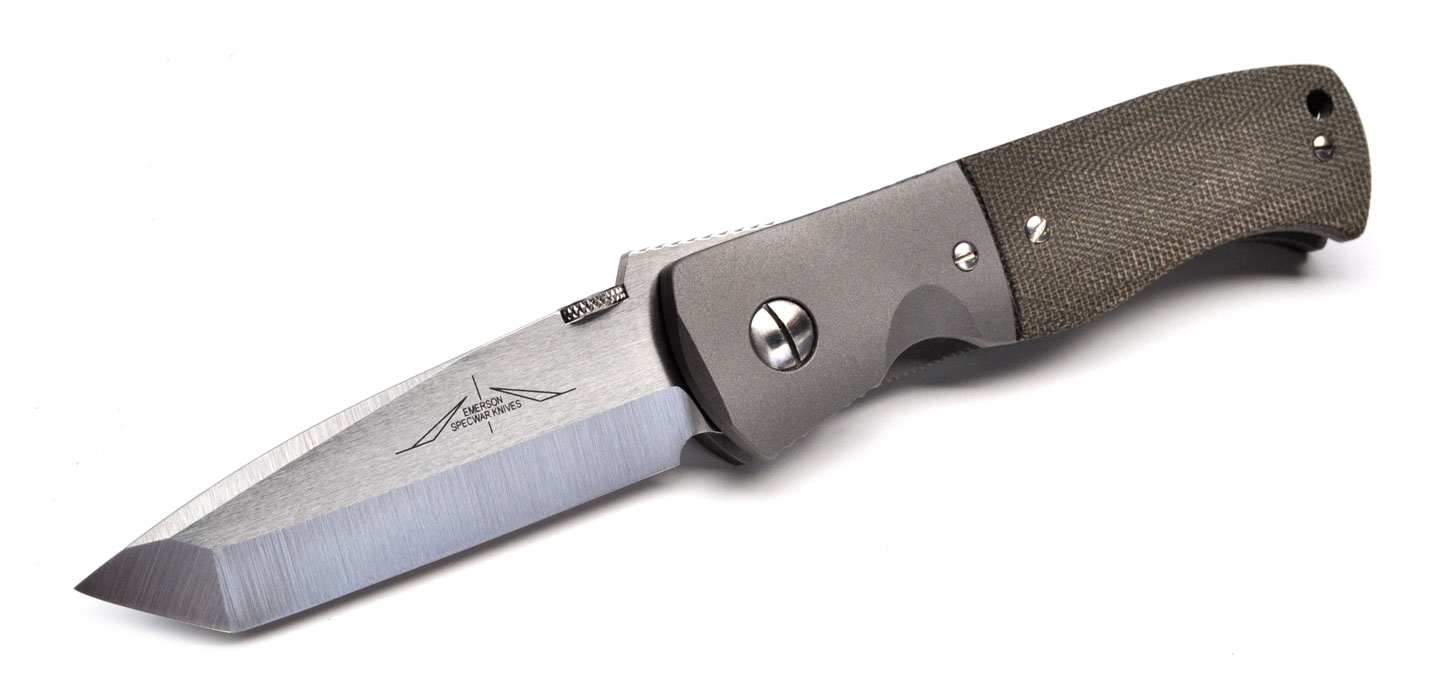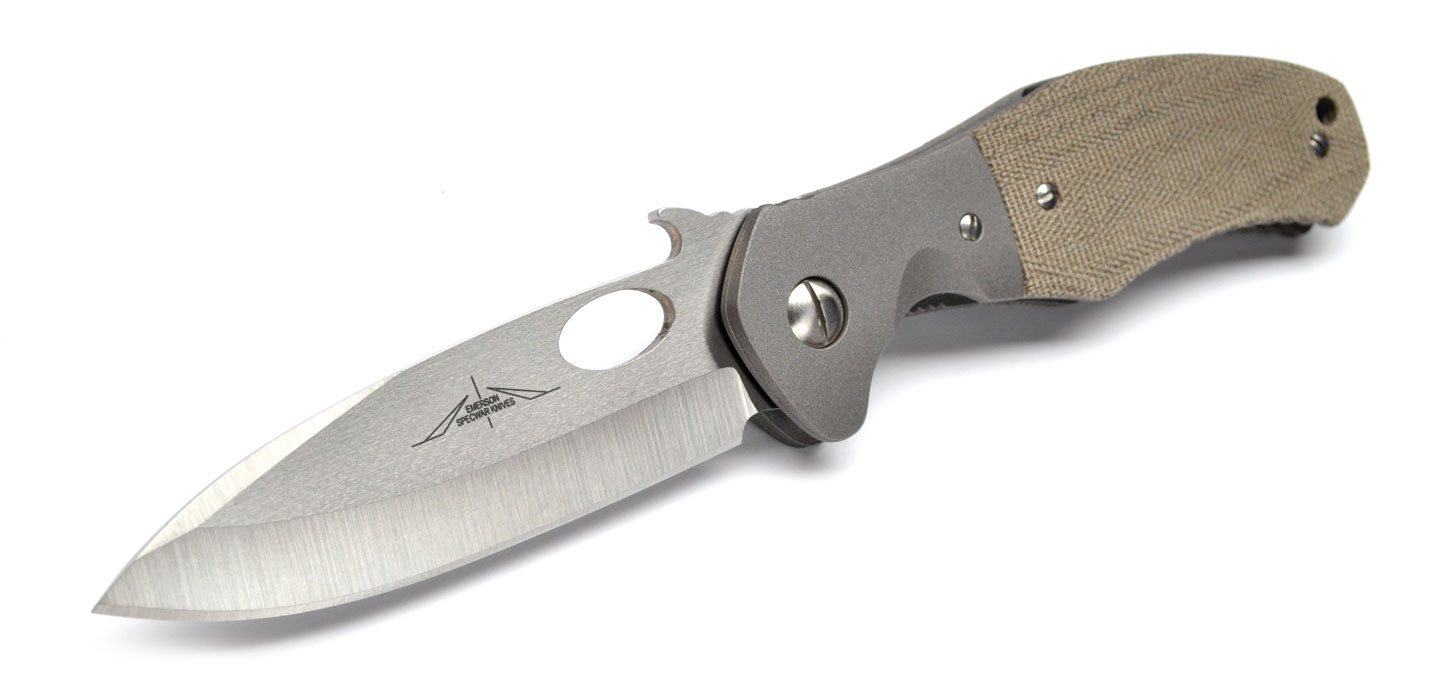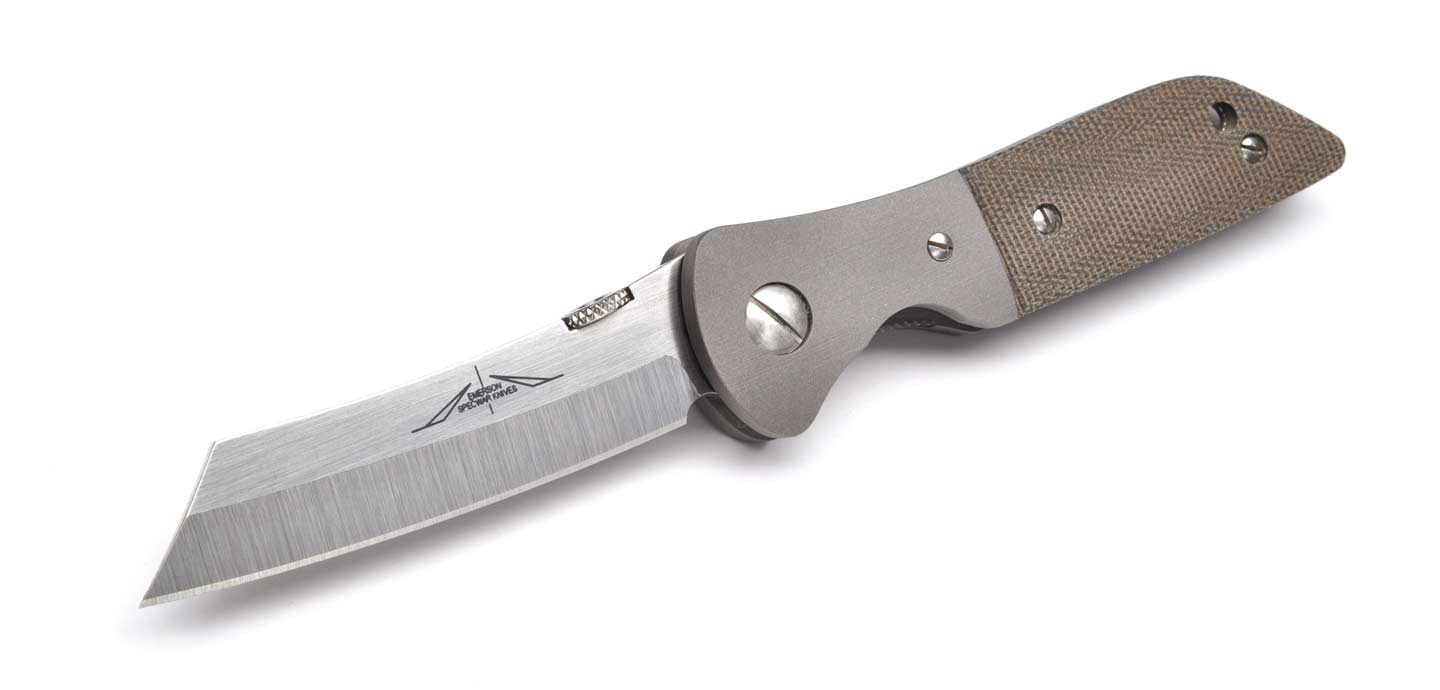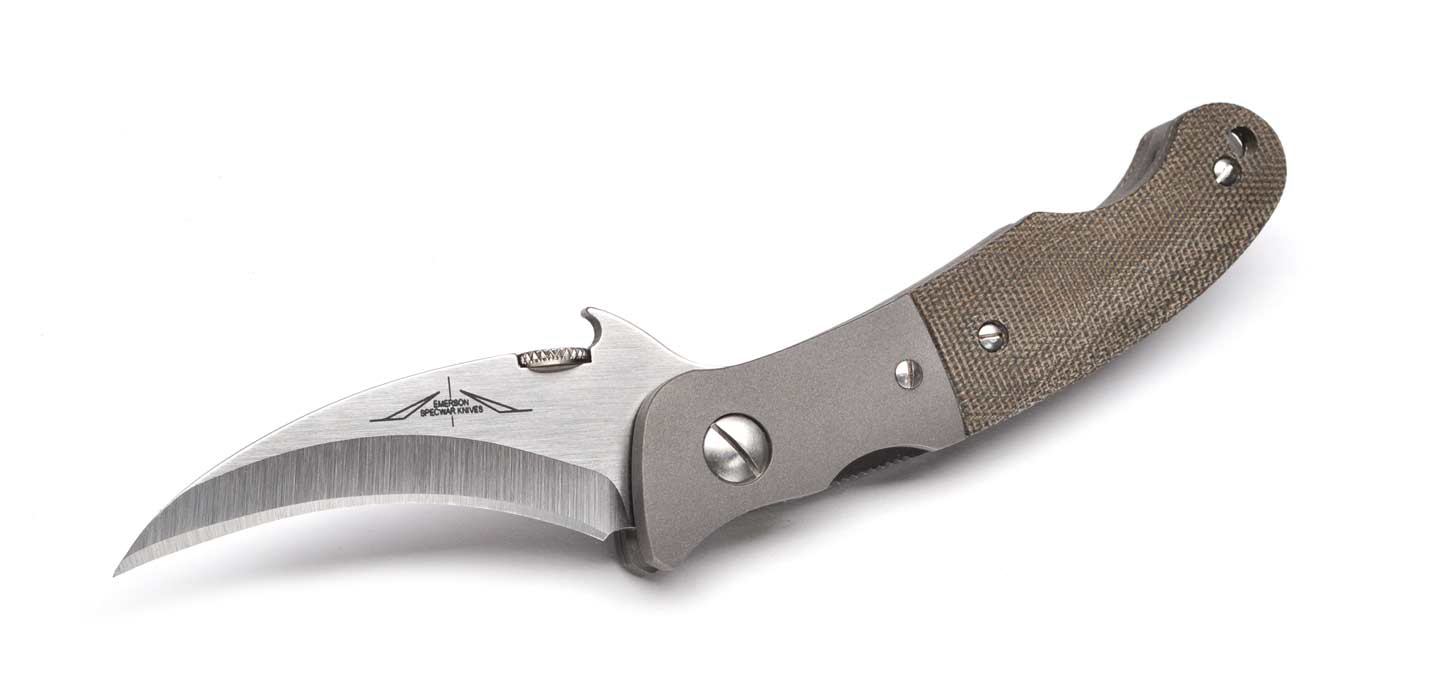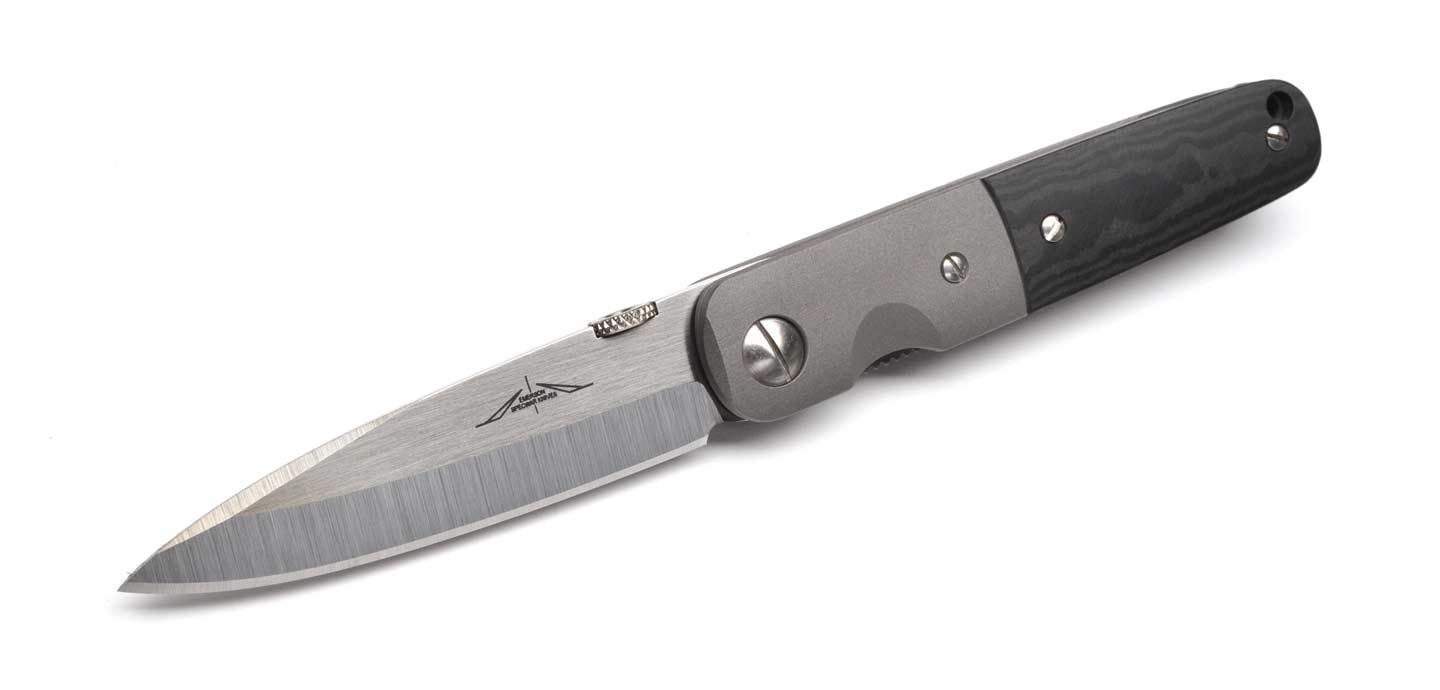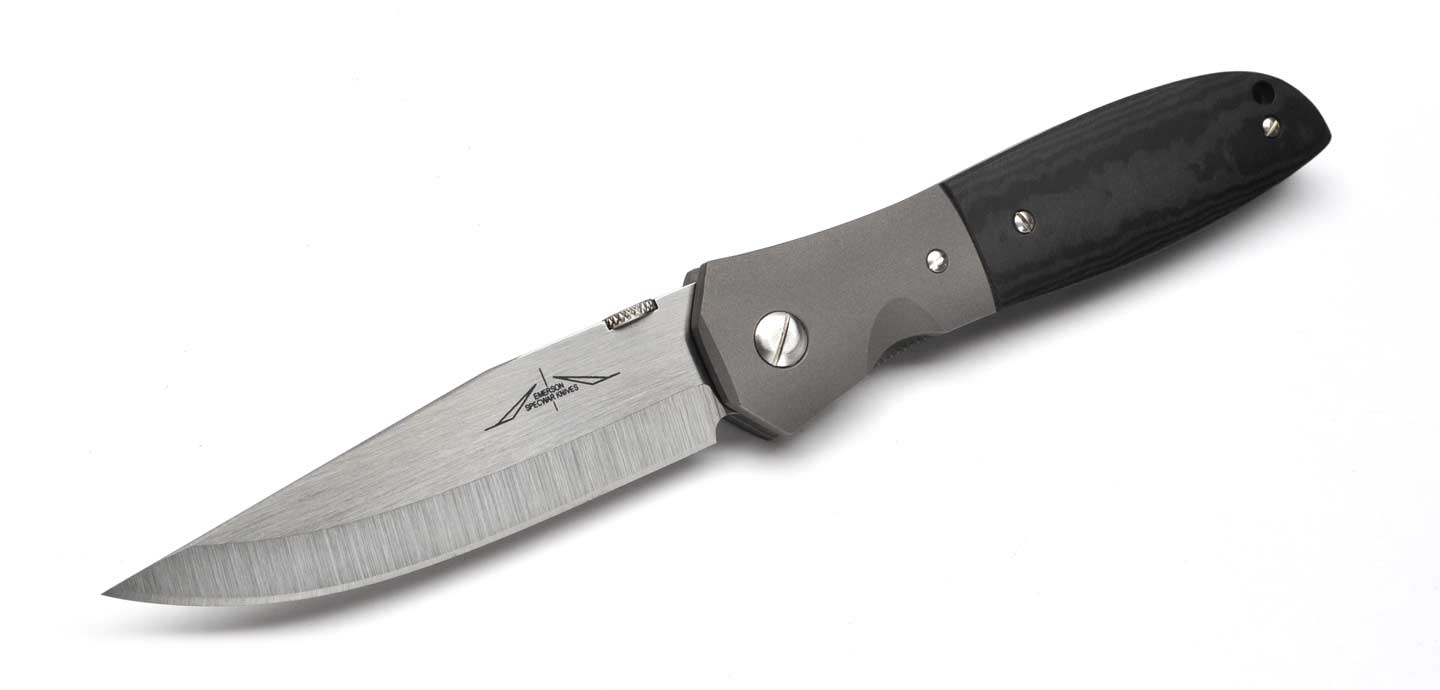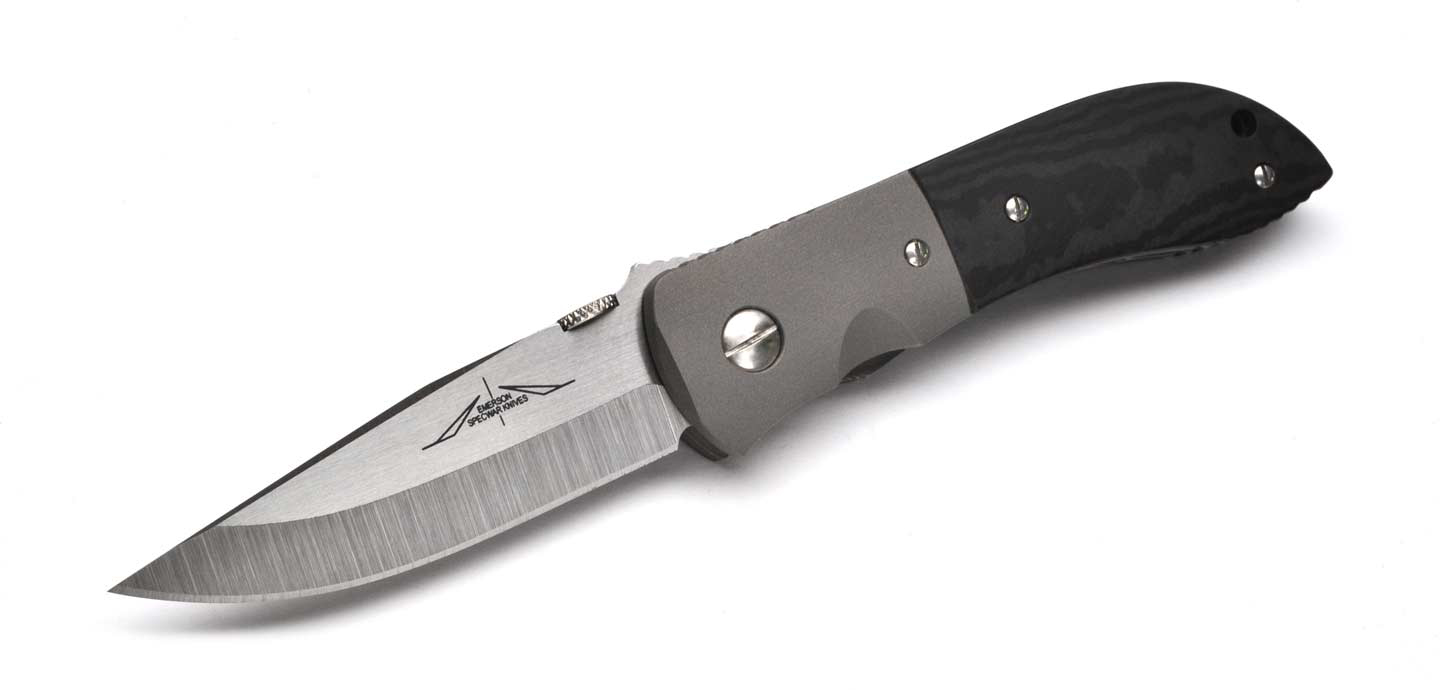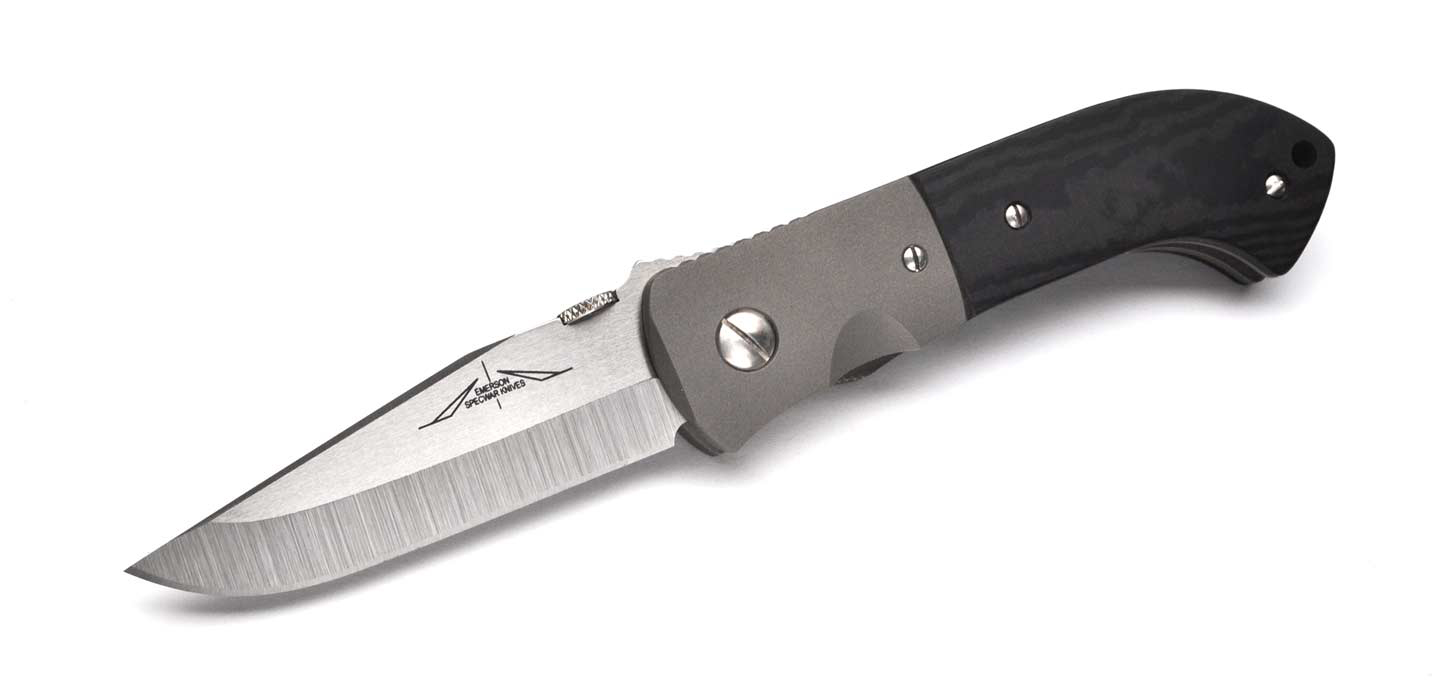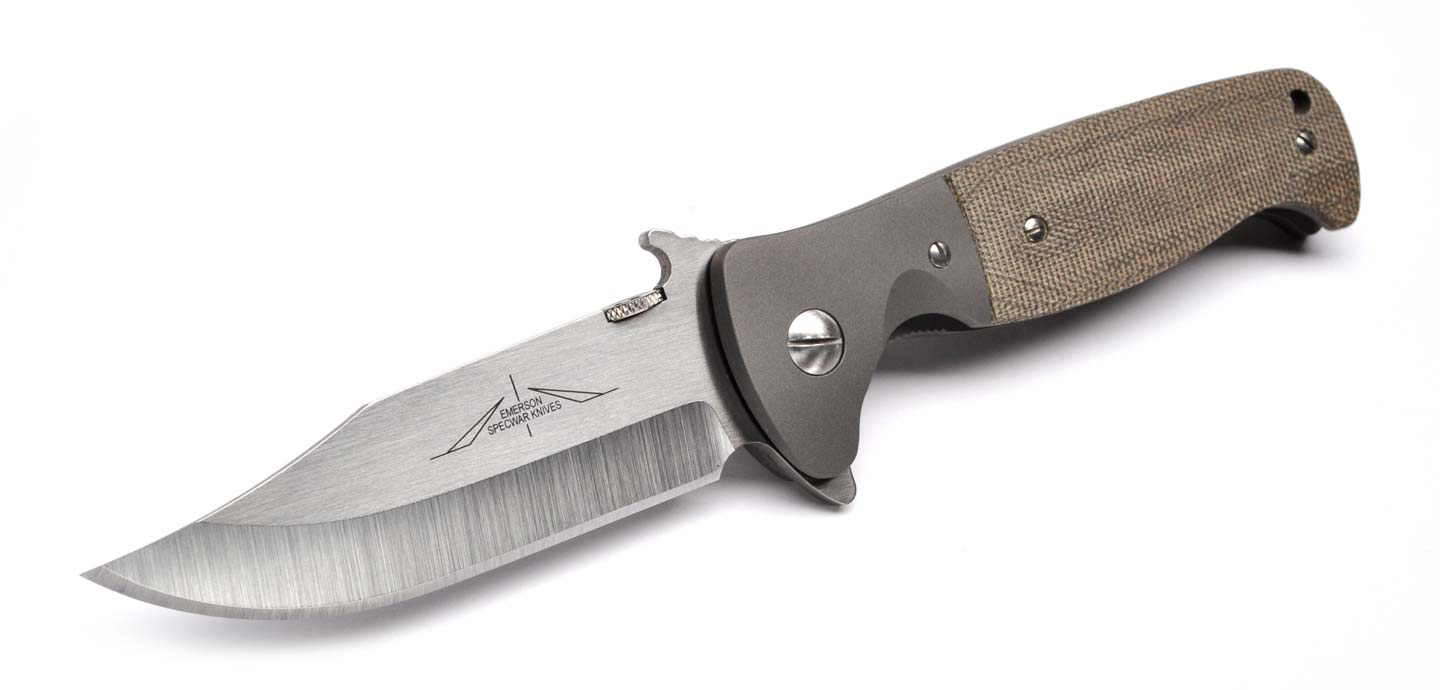 The Quest For The Uncommon Man—with CEO of Emerson Knives, Ernest Emerson
Saturday, 11-12:00 p.m. Room 104
In this modern world of unchallenging sameness, there are still those among us who choose to stand apart—those that willfully separate themselves from the herd, those who refuse to be counted in the roll call of commonality, and those determined to deny the mind-numbing regimen of spirit-crushing conformity.  Those who choose this path are the uncommon among us. Each represents the uncommon man.
If you have ever wondered, 'Am I the last of my kind?' then join Emerson in a discussion of the values of being the uncommon man, and the strength it will require to preserve our way of life for the future generations yet to come.
Make sure you don't miss this seminar.