"Facing Danger Is Our Business"
NEW- Emerson Hard Use High Performance Eyewear
Emerson Knives are known throughout the world for being a product you could always bet your life on. A product of rugged dependability, strength, and superior performance. Held to the highest of professional standards, they are counted on by some of the world's top military operators as the weapon of choice when all else fails.
Emerson has covered their backs in all the wars and all the hot spots for almost two decades. We have now researched, designed, and brought to you a line of high performance, ballistic eyewear held to the same standards Emerson Knives have become known for the world over.
These performance optics are the result of over two years of research and development and feature the best ballistic protection available in the field of performance eyewear. We have enlisted one of the most respected optics companies in the world, located in Italy and known for producing some of the world's most sought after fashion and sports eyewear to produce Emerson specific designs.
With their expertise in regard to precision, yet rugged and dependable, high performance eyewear and optics coupled with, the Emerson reputation for the standard in Hard-Use, battle proven performance gear, the result of that marriage is a line of Emerson Hard-Use Ballistic Eyewear equally at home, on the battlefield, or on the beach. Our lenses and frames meet or exceed all government specifications for use under adverse or dangerous conditions.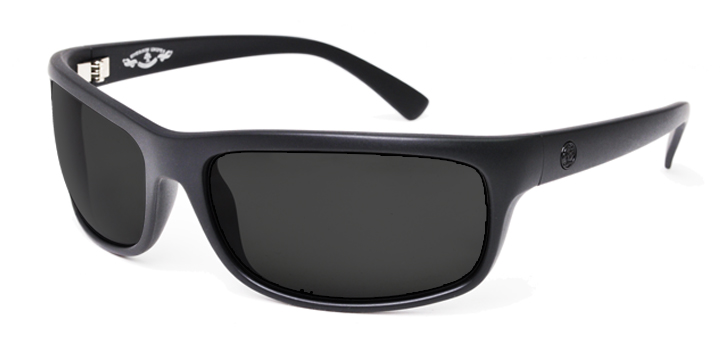 Emerson Performance Eyewear

Today's performance Eyewear has to be multipurpose, both in performance and design. This knowledge was carefully considered by Emerson as they developed their line of polarized eyewear. The Emerson line of Hard-
Use Eyewear has been wisely planned to perform under many varied settings.
Polarized eye wear today has to perform under many conditions to be considered a polarized performance product. This includes conditions found while snowboarding, skiing, golfing, hunting, or driving as well as shooting and the in rigor and more challenging conditions of combat.
Additionally eyewear has to be designed to meet several National Performance Standards. These standards include the lens being used as a light filter preventing exposure by being a barrier to harmful electromagnetic, ultra-violet light. Moreover, the frame and lens must perform together as both an eye and face protector so the lenses and frames need to be impact resistant and shatterproof.
Please see the eyewear standards pertaining to sunglasses below;
American National Standards (ANSI) pertaining to Clear and Tinted Sunglasses.
ANSI (Z87.12010) Clear or Tinted Lens, The lens and frame need to be impact resistant and shatter proof. Additionally, the Lens and frame must offer protection from projectiles traveling at high speeds.
ANSI (Z80.3-2001) The Lens should protect from, (Ultra Violet) UVB light (280 to 310 nm). Transmittance of no more than 0.3 times the visual light transmittance.
ANSI (Z80.3-2001) The Lens should protect from (ultra violet) UVA (315 to 380 nm) Transmittance of no more than 0.3 times the visual light transmittance.
In addition the Emerson eyewear brand meets the most recent standard set by the, American National Standard for Occupational and Educational Eye and face protection. ANSI Z87.1-2010
Lens and Frame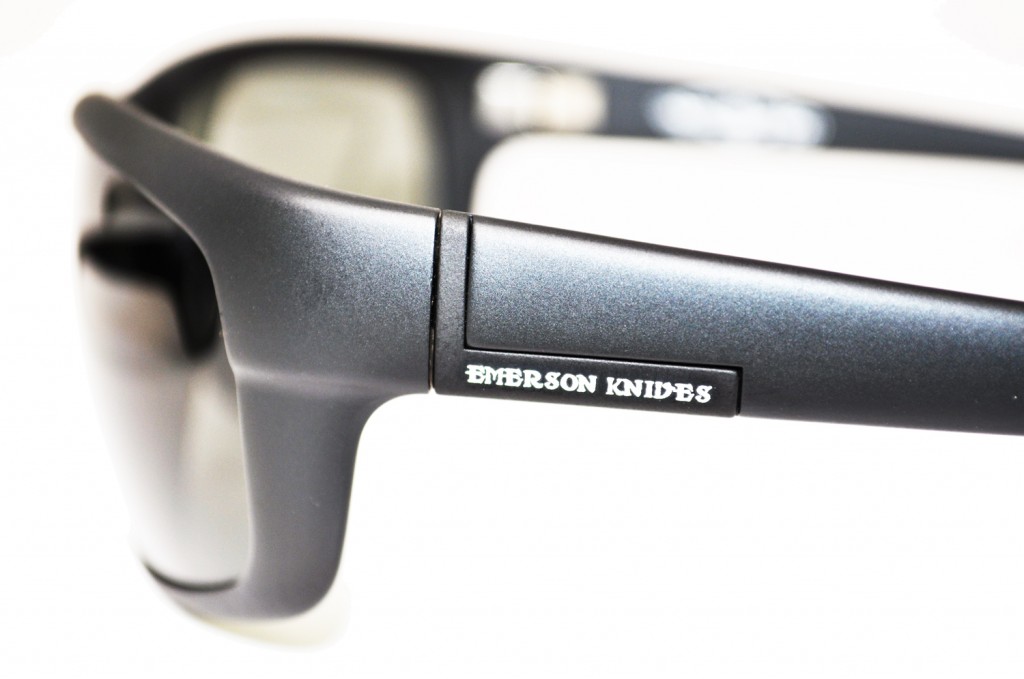 What is also of vital importance is the strength of the lens and frame. Emerson has selected frames and lenses that will afford the best protection while worn in the most extreme environments. The frame Emerson High Performance Eyewear product offers protection from both high mass and high velocity impact forces.
The Emerson Frame

The Emerson frame is made from impact resistant TR90 nylon material. This material is designed to be both impact and shatterproof when exposed to either high or low temperatures.
The Lens

The Emerson lens is a high impact polycarbonate lens that is polarized and light weight. Moreover, the lens has the most versatile anti-scratch hard coat applied to any lens in the market. This will help keep the lens from scratching and becoming easily damaged.
All of the Emerson High Performance Eyewear Products meet the ANSI requirements for eyewear.
For years we've covered your backs. Now let us do the same up front, with NEW- Emerson Hard Use High Performance Eyewear. Because, after all you already know, "Facing Danger Is Our Business."
Ernest Emerson
2014
Facing danger is our Business™