ERNEST EMERSON CUSTOM KNIFE LOTTERY HAWAII
PLAZA CUTLERY   "Hawaii Knife Show"
Best show in the world! Knives, beach and Hawaii!
April, Saturday the 18TH of 2015
Hilton Hawaiian Village Waikiki Beach Resort
Honolulu, Hawaii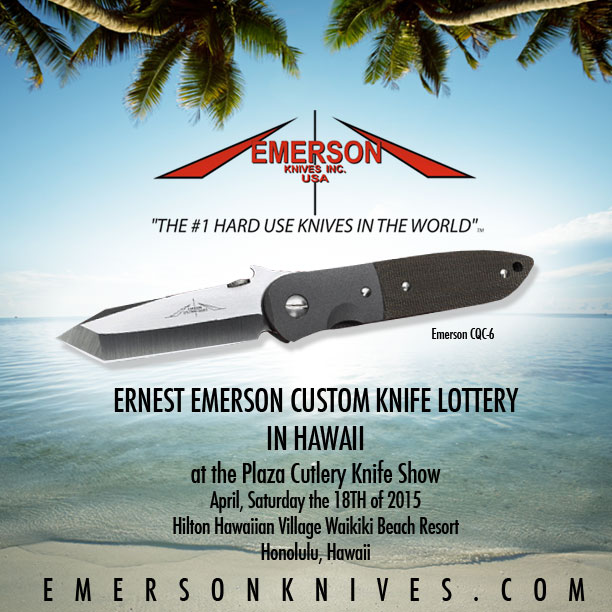 ---
If you are in Honolulu, you definitely want to check out this knife show and stop by and check us out.
For more information on the show, visit the Plaza Cutlery website.