St. Patrick's Day 2018
Shop the Emerson Fight Collection. St. Patrick's Day is right around the corner, and you know how much we love it here at Emerson Knives! Once again we are offering our Emerson Irish T-Shirts, gear and some cool Limited Edition Knives. Be sure to wear your green when March 17th rolls around!
Emerson Irish Fight Collection
Emerson Irish Knives 2018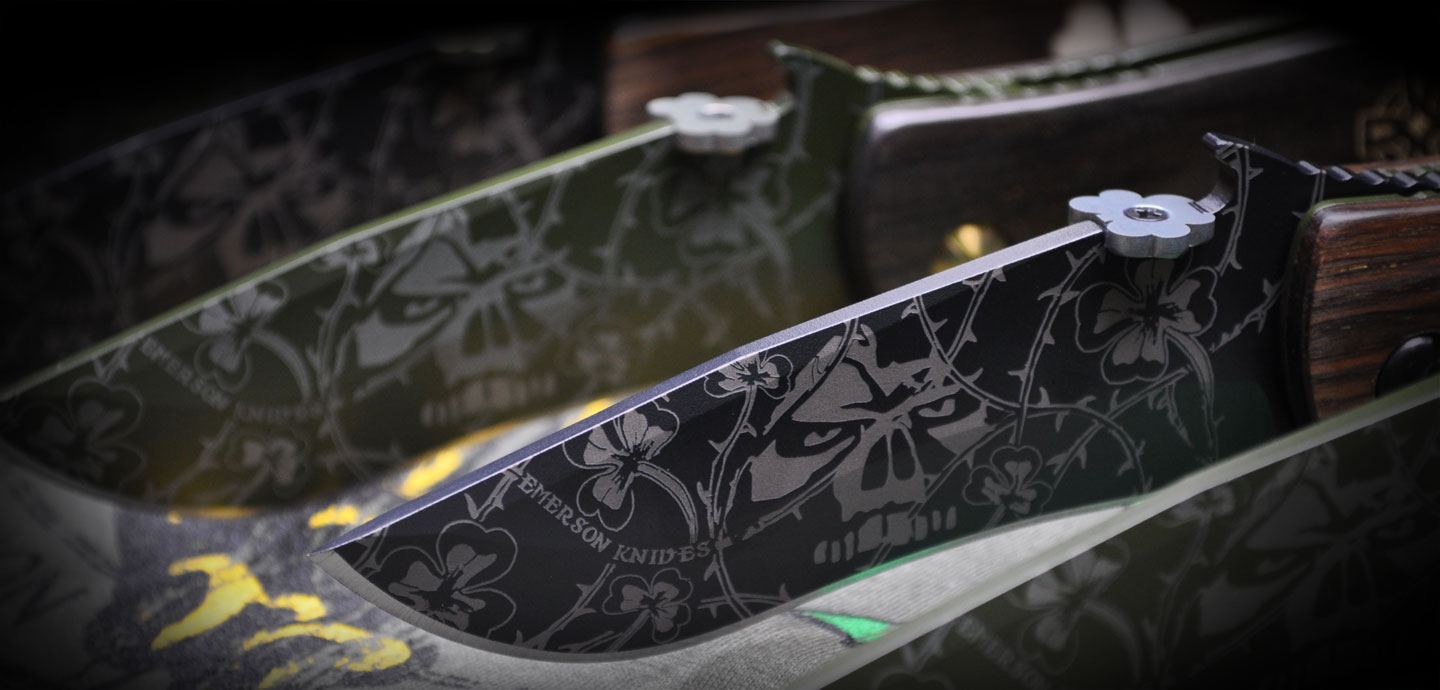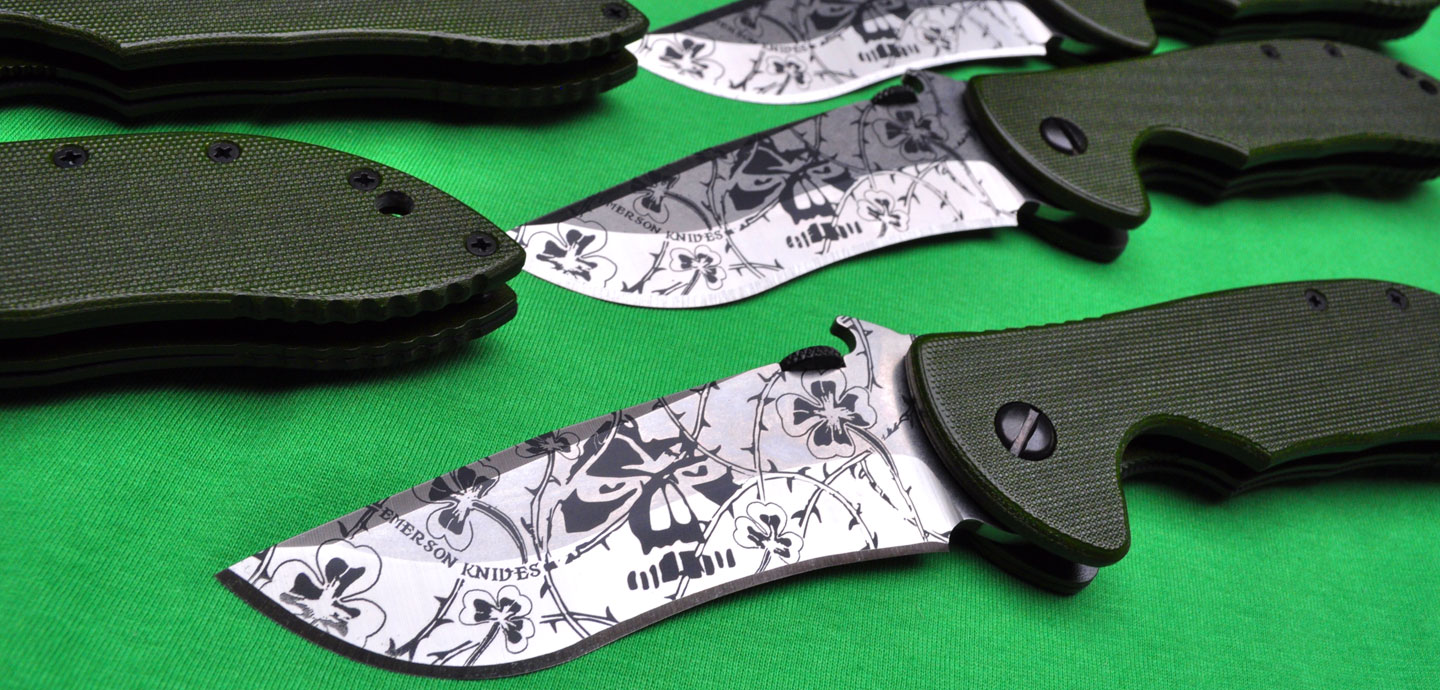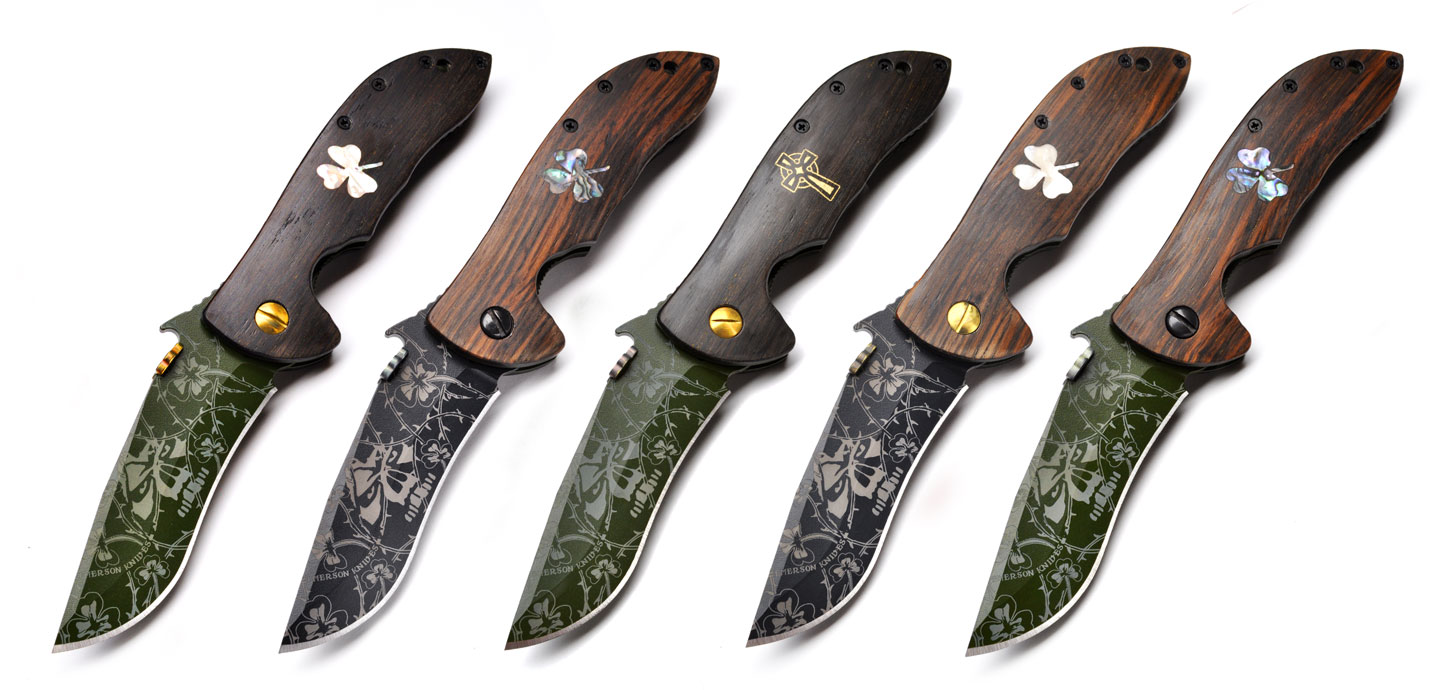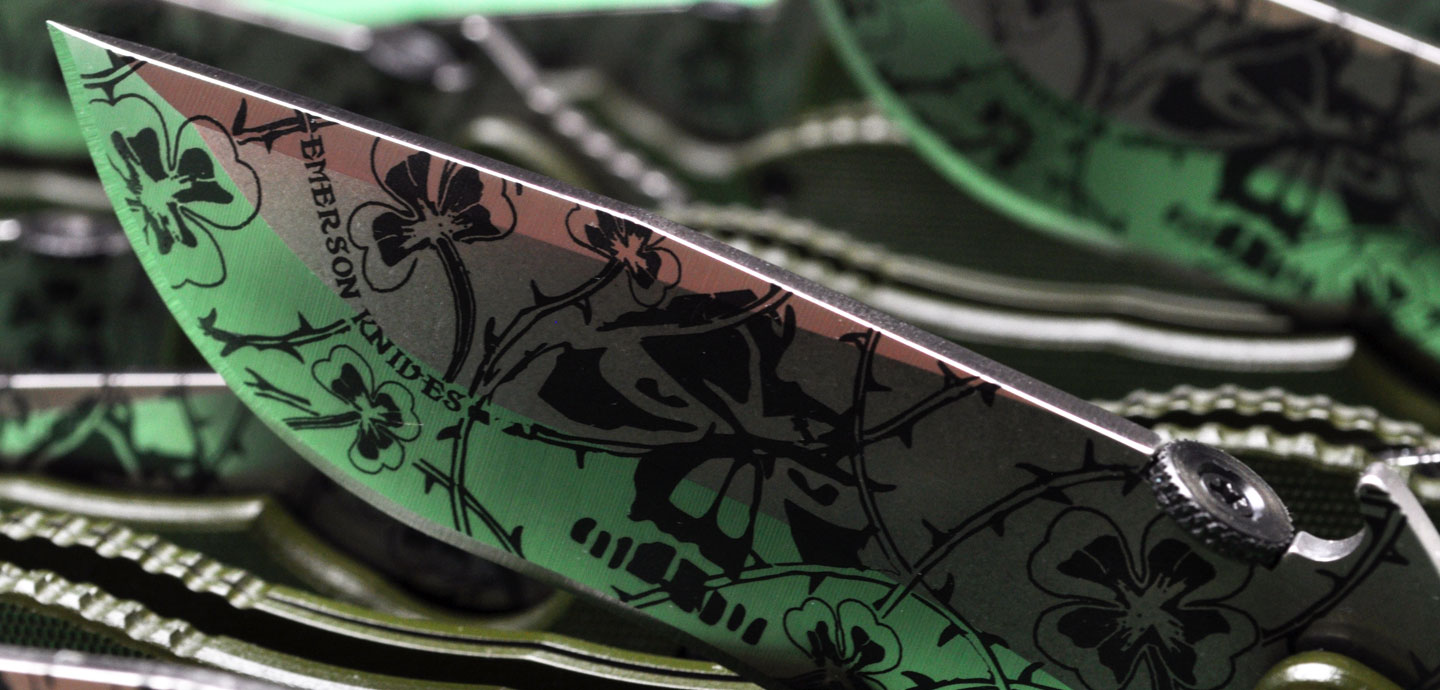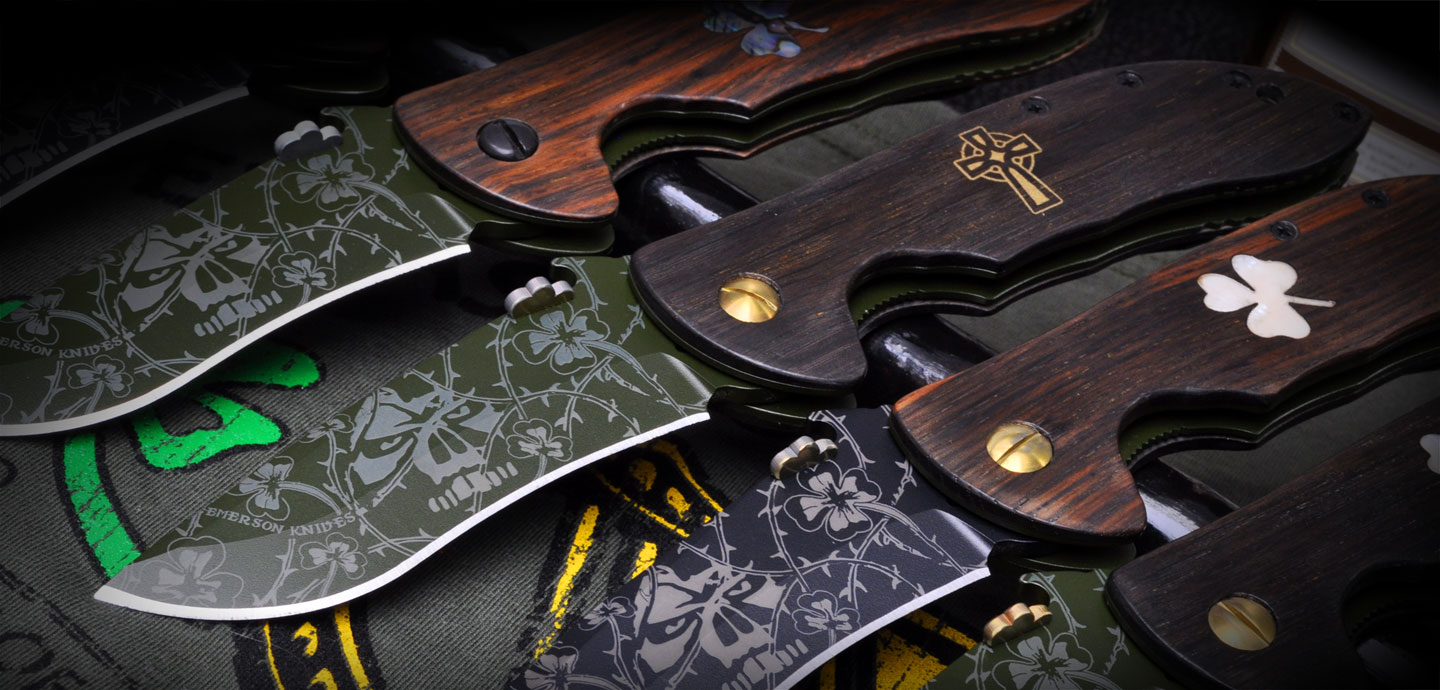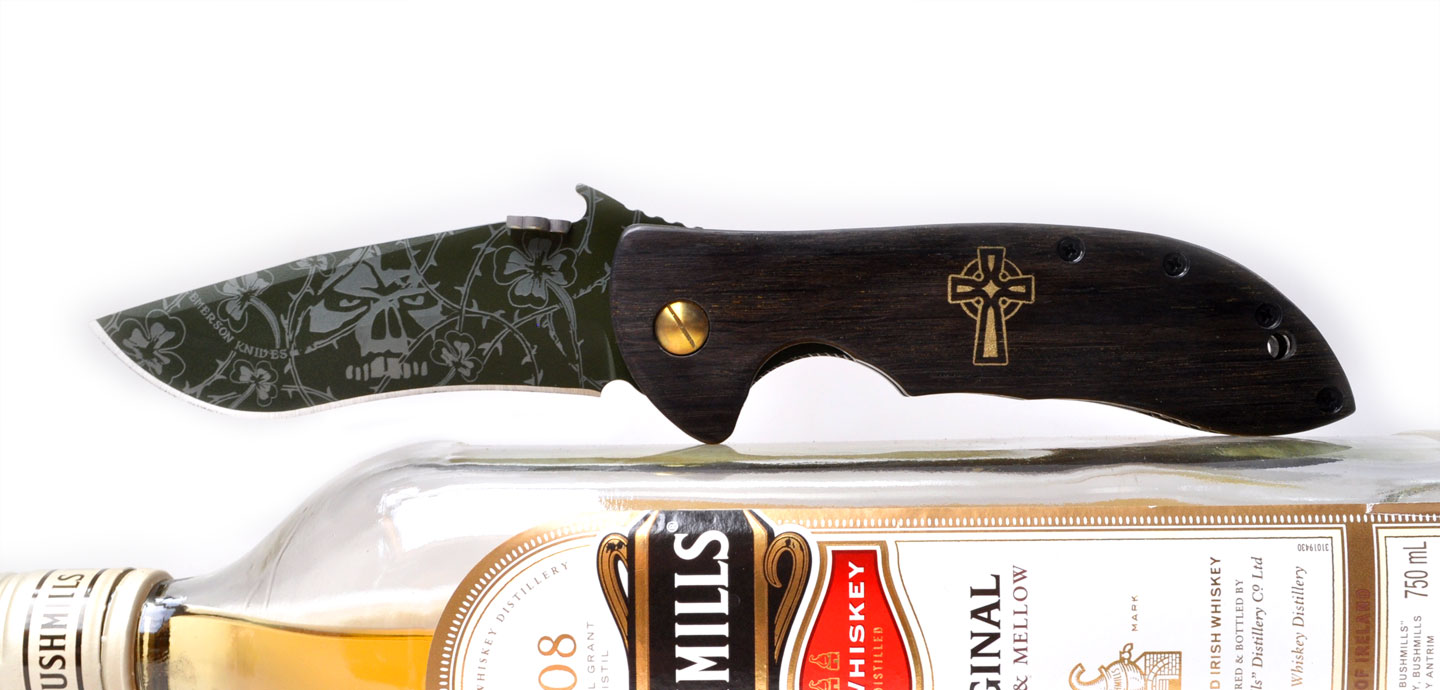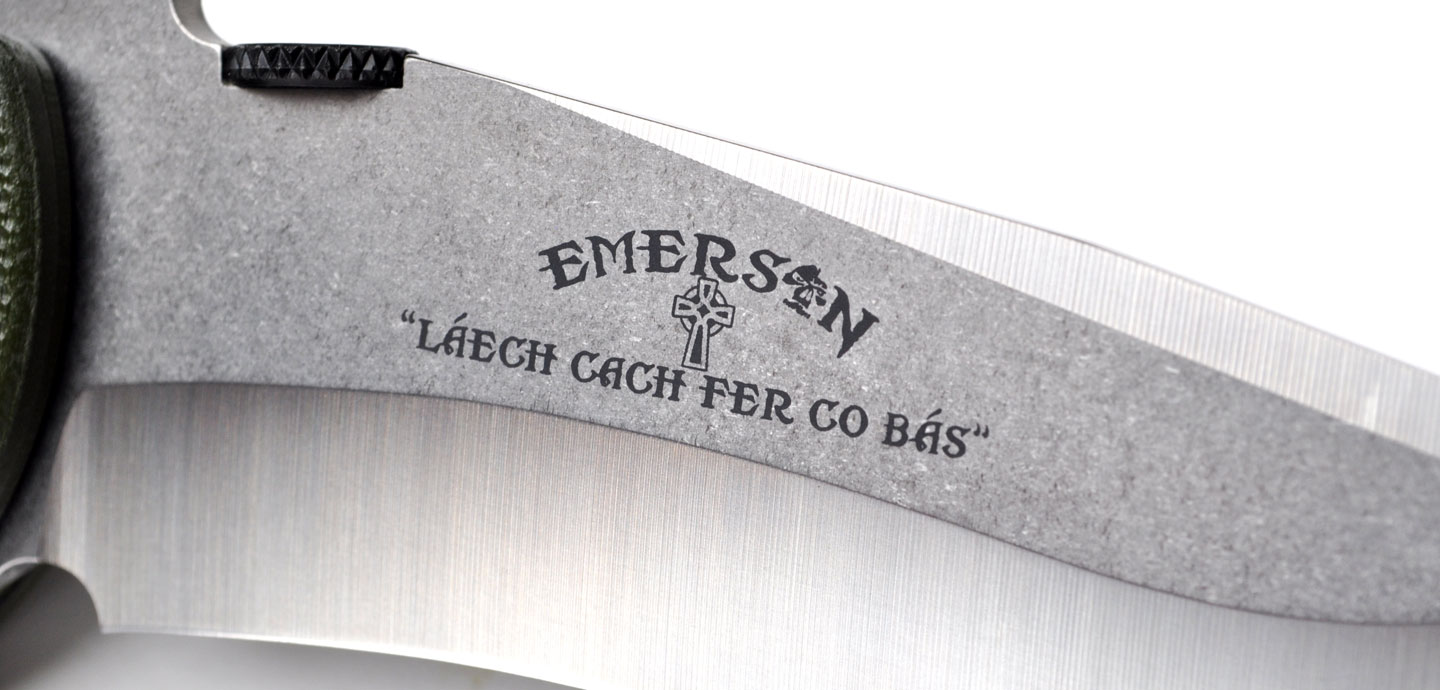 Details
The Emerson Irish Knives 2018 will be very limited. These are handmade, full-custom knives crafted by Ernest Emerson himself. That being said, they will be treated as such. We are going to be offering them to you at table price for our usual Emerson Custom Knives.
Stay tuned and subscribe to our mailing list to be up to date on the latest information on the Emerson Irish Knives 2018. More information will be made available as we approach St. Patrick's Day 2018.
"These handmade, custom St. Patrick's Day creations are made with 500 year old Irish Bog Oak direct from Ireland. Each piece of wood is unique and features beautiful custom Irish inlays."
-Ernest Emerson
SIGN-UP FOR OUR NEWSLETTER