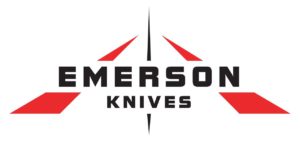 We're finally at that time of year again for the Annual
EKI Pumpkin Carving Contest 2017!
This year we have some great prizes for 1st, 2nd and 3rd place winners. The game is to carve the best Emerson Knives themed pumpkin and submit it post to Instagram, Facebook or email us directly. The rules remain the same and you may view them below: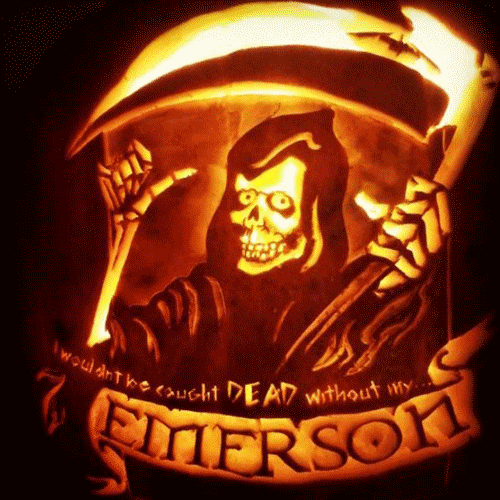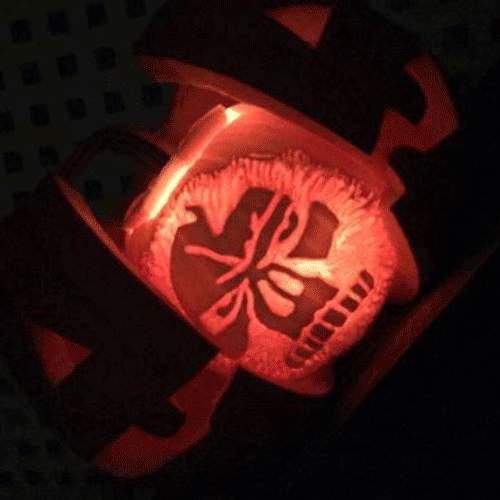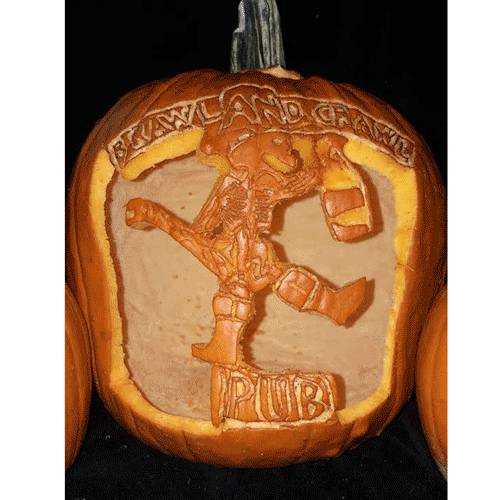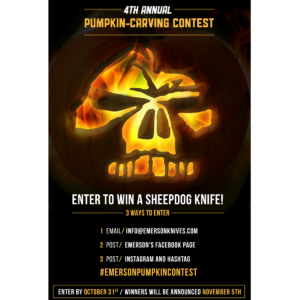 Rules:
-Pumpkin must be hand-carved.
-Must be Emerson themed.
-No painted or decorated pumpkins will be considered.
-Pumpkin can be any size of your choosing.
-HAVE FUN!
#EMERSONPUMPKINCONTEST or #EKIPUMPKIN17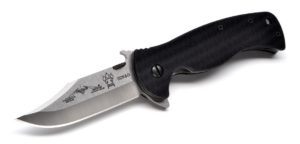 Sheepdog Bowie SF + EKI Swag! ($239.95 Value)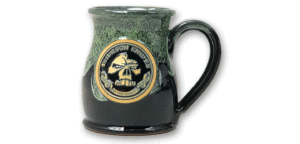 Emerson Ceramic Coffee Mug (USN G9 EXCLUSIVE)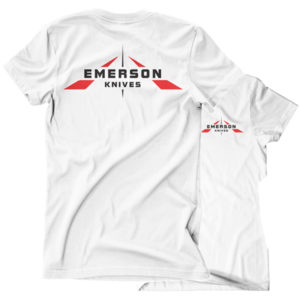 New Emerson Logo T-Shirt + Swag!
Ends October 31st. | Winners will be announced November 5th.
Subscribe to our Newsletter to hear the latest!