1st Place Winner wins a CQC-15 SF a $249.95  Value
2nd Place Winner wins a EDC-2 OD Green Plain Edge $134.95 Value
3rd Place Winner wins a t-shirt of their choice.
Rules:
-The pumpkin must be a hand carved, real live pumpkin.
-Designs must be Emerson Knives, Inc. themed.
-Pumpkins cannot be painted or have any decorations attached to the pumpkin
-Post photo of your pumpkin to Instagram with the hashtag #ekipumpkin15 or to the Emerson Knives, Inc. Facebook page wall https://www.facebook.com/pages/Emerson-Knives-Inc/334959846437

-The Emerson family will judge all of the submissions on Friday, October 30th at Noon PST.
-HAVE FUN!
2014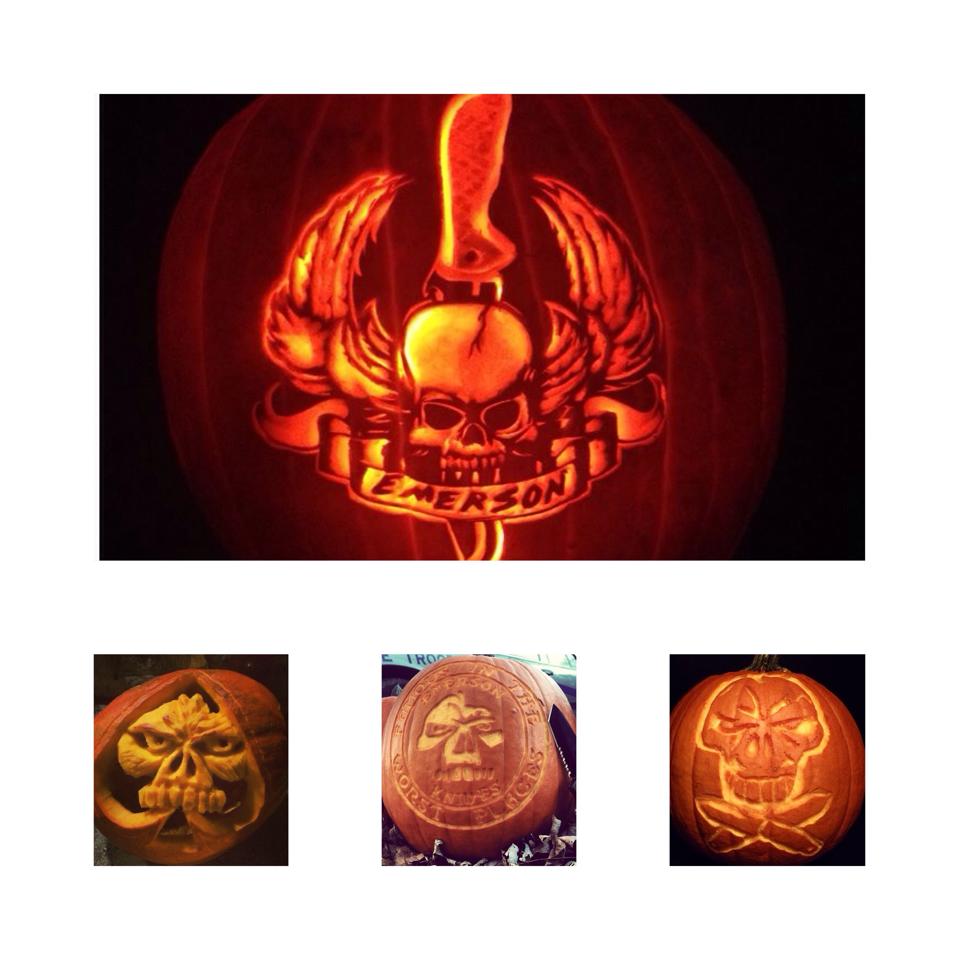 View the 2013 Winners Below: