Description
This Commander features ALL Black Coated Liners, Black Blade and Black Handles. OPTIONAL -Gold Anodized Titanium Parts upgrade available. (Pictured Below)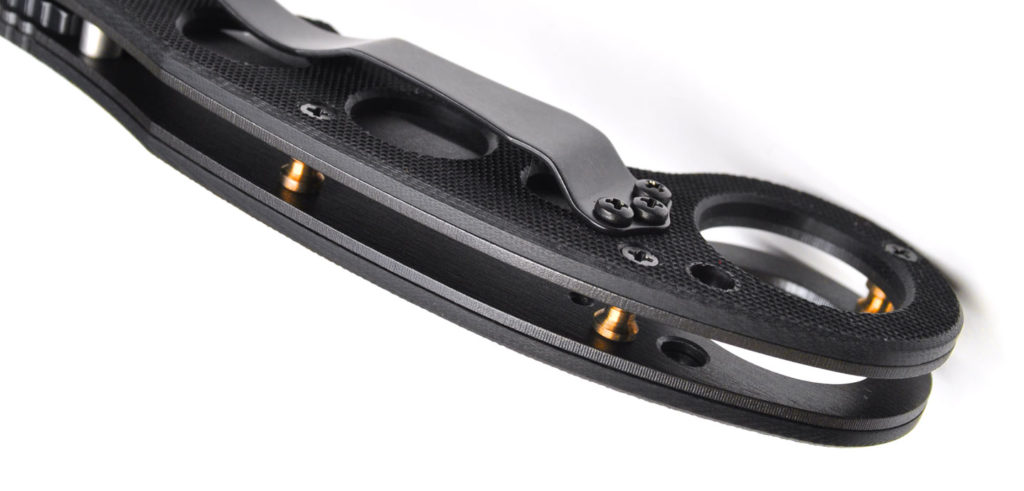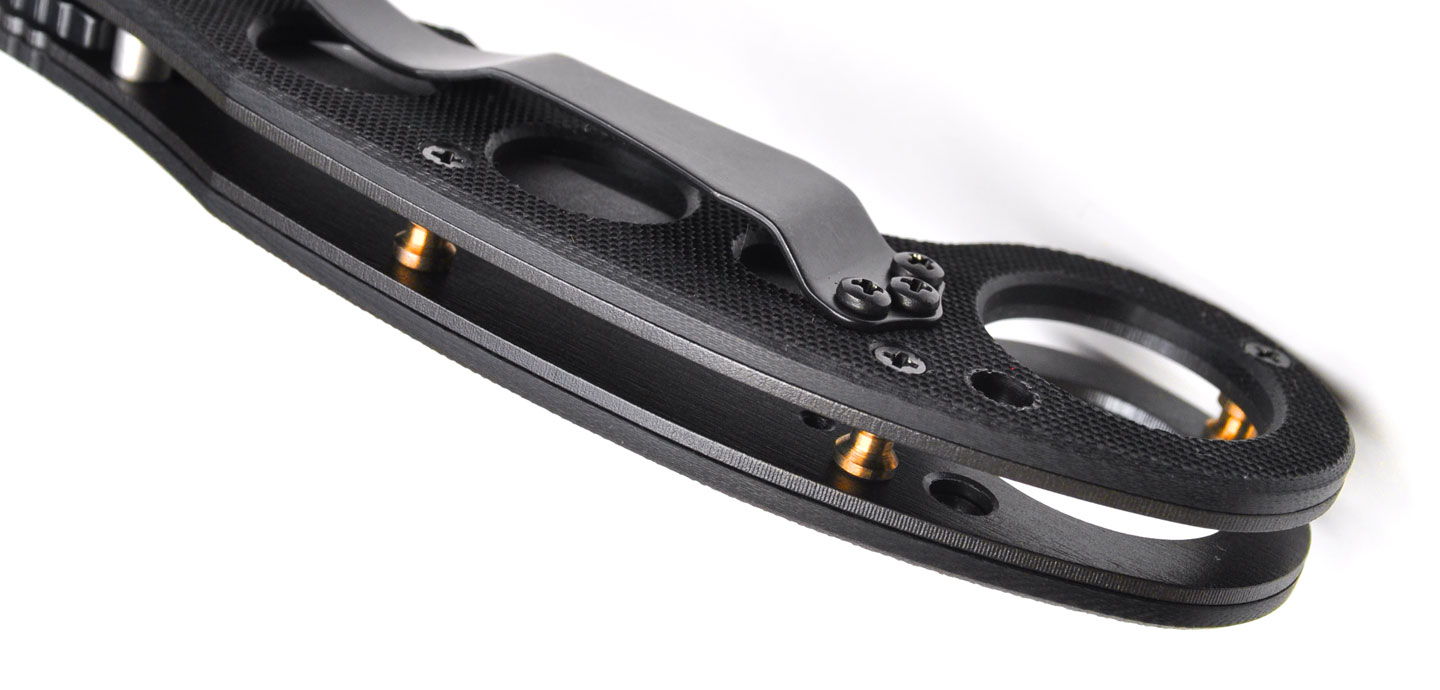 The Karambit: Ancient Indonesian Utility Knife Used for Self Protection and Self Defense: The Emerson Combat Karambit
Introducing the ultimate 21st Century Folding Knife from Emerson Knives. This Folding Combat Karambit brings you the first in the next generation of folding knives. The Karambit has the advantage of the Emerson "wave shaped feature", this is one of the finest personal defense weapons ever developed. Others will follow, but you will own the first and the best from the worlds leader in "Real Deal" Hard Use Knives. Own your Emerson Combat Karambit now.
-The Karambit's Ergonomic Handle Design fits Forward and Reverse Grip perfectly
-Can be carried for Reverse or Forward grip deployment
The Karambit features our Patented "wave shaped opening feature" or Remote Pocket Opener. In an emergency or injury situation the knife can be opened with one hand as it is drawn from the pocket. Own your own Emerson Karambit today.
This knife is not available with serrations.