The Gift Guide
GIVE A GIFT THIS YEAR THAT WILL
LAST FOR GENERATIONS TO COME
GIVE THEM AN EMERSON KNIFE
MERRY  CHRISTMAS  TO  ALL  AND  TO  ALL  A  GOOD  KNIFE!
To top
Merry Christmas!
Wishing you a Merry Christmas from all the crew here at Emerson Knives.
Have fun, be safe but always remember the real reason for Christmas and celebrate that too. It happened a long time ago in a manger and it gave light into the darkness, for all.
Love your family and friends and try and do something, anything for someone less fortunate than yourself.
Merry Christmas!
My most prized possessions are simple and few. My Dad's brass compass and his favorite well worn fishing pole, and times when I pick it up I can still hear the sound of him reeling it in with a fish on the line.
I have my Grandfather's leather handled hammer, the same one he used to build my family's house, so many Christmases ago, and I remember how heavy it felt when he put it into my hands.
These are not things. They are the legacy of my Dad and Grandpa. Every time I use them I am filled with so many memories that I can see and feel their presence reaching out to me fondly from the past.
There are many things that we know just don't last but there are a few things that last forever. Give a gift this year that will last for generations to come.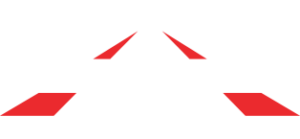 Your Every day Carry Deserves a gift too!
Knife Accessories
Your Knife Will Never Look Better
For the Fan WHo Has Everything
emerson brand apparel
keep calm and gift on!
Let's Keep in Touch
Sign up to be the first to know about our newest
items, limited edition, and special notifications.