We held our first ever Live Chat with Ernest Emerson on our Facebook page, and it was wildly successful. Fans and customers were able to ask questions, and Ernest would listen and diligently write his response, while Danny typed the answer in real time, as the next question was selected. The entire time, Ernest had a big smile on his face and immersed himself in the quasi-digital conversations.
It was so successful in fact, that we have decided to schedule a 2nd chat, and live tweet to discuss the new release of the Ernest Emerson Library series of books available on EmersonKnives.com, Amazon and Kindle. BTW, If you purchase your book from EmersonKnives.com, Ernest will hand sign your copy.
Be sure you are subscribed to our newsletter to receive notification on the event date.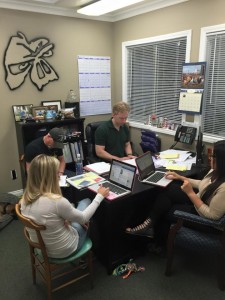 Like our Facebook page to stay informed for the next Live Chat with Ernest Emerson
#EKLiveChat