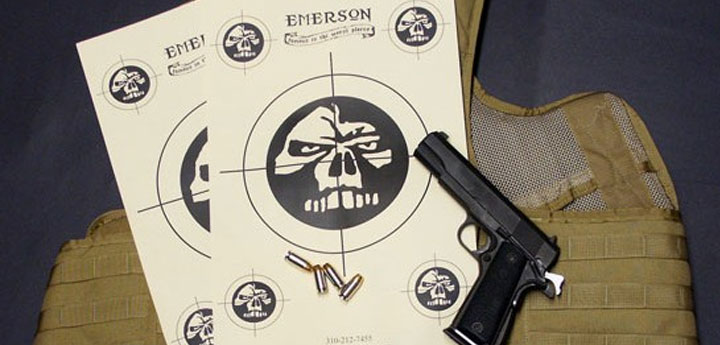 Production Description
These are "Bad to the Bone" Targets, featuring the infamous Emerson Skull. This is the same skull seen on the helmets and gear on US Navy SEAL Platoons in some of the world's hottest spots. This skull logo that has truly become, "Famous In The Worst Places"® is now available for those of you "With Bad Intent."
Overall size is 11″ 17″ and sold in packs of 5 for $5.00/pack.
EMERSON SKULL TARGETS
These are "Bad to the Bone" Targets, featuring the infamous Emerson Skull. This is the same skull seen on the helmets and gear on US Navy SEAL Platoons in some of the world's hottest spots.
In stock