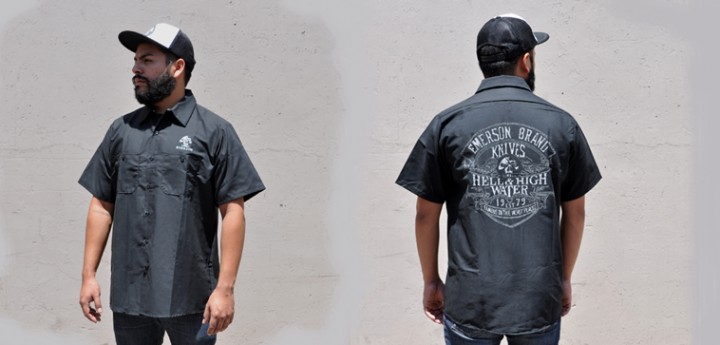 Hell And High Water Mechanics Shirt
Emerson Hell And High Water Mechanics Shirt
Product Description
Emerson Hell And High Water Mechanics Shirt
Related Products
Emerson Flag Shirt

$19.95

–

$22.95

We have been asked many times to do a patriotic knife shirt. Something with the flag-something with knives. Well this shirt is the answer. It's a Patriotic Knife Flag, and it is very popular.

"Rei" – Respect Samurai

$32.95

–

$35.95

"Rei" – Respect Samurai T-Shirt This is the third in our series of Bushido Shirts representing Rei (respect), one of the seven tenants of Bushido.