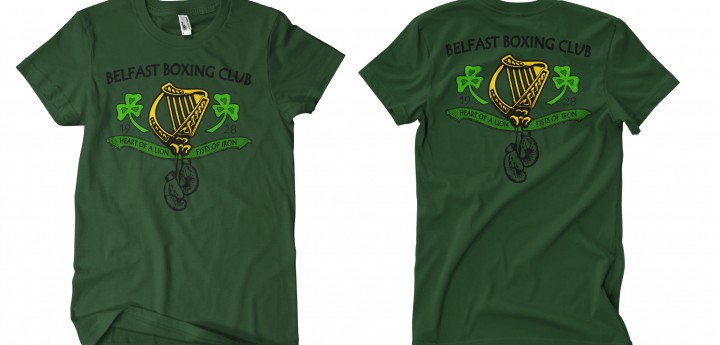 Production Description
Belfast Boxing Club T-Shirt
Heart of a Lion-Fists of Iron.  That slogan just about says it all.  From some of the toughest streets of one of the toughest cities in the world, Belfest, Northern Ireland, come some of the toughest fighters in the game.  There's no quit in these lads and they hit like an iron pipe wrench. Wearing this shirt will either keep you out of a fight or it might just start one.  I've worn mine on quite a few occasions and there's no blood on it…yet.
BELFAST BOXING CLUB T
Earn up to 23 Points.